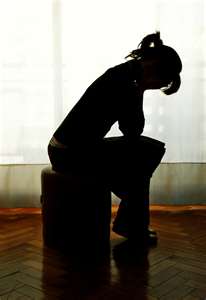 An aspiring model says she was made an unwilling porn star after she was attacked and her photos were posted on a social-networking site for young African Americans.
Related Content
A rape victim's federal lawsuit filed this week in Miami aims to make social networking sites take some responsibility for what happens to their members.
The plaintiff, an aspiring model publicly identified as Jane Doe 11, says she was drugged, raped and turned into an unsuspecting porn star after posting photos and contact information on BlackPlanet.com, a Facebook-style site for young blacks.
Two South Florida men, Lavont Flanders, 40, of Miami Gardens, and Emerson Callum, 45, of Miami, are accused in a 22-count federal indictment of trolling the site and posing as talent scouts to lure her and eight other young women to Miami for "auditions" over a five-year period beginning in 2006. According to the indictment, all nine were doped with alcohol and Xanax and then sexually assaulted by Callum while Flanders made videos that were later sold online as pornography.
Jane Doe says she has no memory of the assault and remained unaware of the video until her agent found it and confronted her about a year later.
"I got sick, I threw up, I was devastated," she said. "It was horrible. I was so disgusted and what they did was so degrading."
But her attorney says it couldn't have happened without BlackPlanet's negligence.
"They knew or should have known that there were men going on the site that are sexual predators," said Miami lawyer Jeffrey Herman, who is representing Jane Doe.
"BlackPlanet has liability for failing to warn my client and other women about the dangers."
Herman said BlackPlanet should have posted a warning about sexual predators on the site, which caters to young women seeking careers in acting or modeling.
Herman is seeking $10 million in damages from BlackPlanet and its corporate parent, urban broadcaster Radio One Inc. Also named are three Miami companies that produced and distributed the video — marketed as part of a series called "Miami's Nastiest Nymphos" — and Callum and Flanders.
In an email statement, Radio One "vehemently" denied all of the allegations in the lawsuit.
"We are confident that we will be absolved in a court of competent jurisdiction," wrote company lawyer Sundria R. Ridgley. "The owner and operator of BlackPlanet.com strongly encourage Internet users to observe prudent and safe practices."
At least one other social website has already been pressured to adopt safety procedures. In August, Match.com settled a rape victim's lawsuit by agreeing to cross-check all new members against publicly available databases of sexual offenders and predators. According to published accounts, the victim — a California woman — did not know that her online date had once been convicted of rape.
Herman said all social networking sites should adopt similar identity checks but he said he didn't know whether a database search would have exposed Callum or Flanders. Callum, a Jamaican porn performer known professionally as Jah-T, and Flanders, a former Miami Beach police officer, had worked together since 2006.
Their lawyers say all of the alleged victims signed releases to be filmed in pornography and are seen in the video denying they were drunk or under the influence of drugs.
The two defendants will be eligible for life sentences if they're convicted of sexual battery, human trafficking and conspiracy at their trial that's scheduled to begin in November.
Read more: http://www.miamiherald.com/2011/10/26/2473258/two-miami-men-accused-in-drug.html#ixzz1c0JyBYuf