Amazing 3-Some with Aidra Fox, Riley Reid in New Sensations Release
VENICE, CA – Many honors have been set at the feet of Remy LaCroix since she debuted in the adult industry four years ago and the latest comes in the form of being named All Adult Network's Girl of the Week.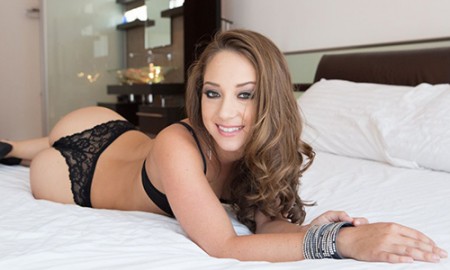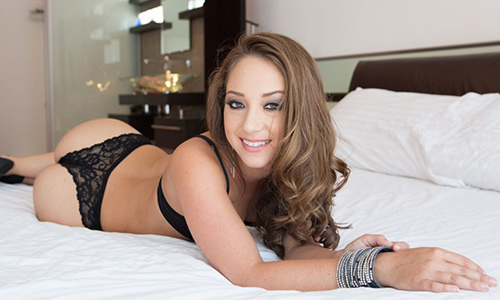 "Remy broke into the porn industry in 2011 doing a gangbang scene for Kink.com," writes Art Koch, AAN's beloved National Features & DVD Editor. "She worked so feverishly at her new career that after six months and building up a quick fan base, Remy called it quits saying she was just totally burned out. However, the retirement didn't last long and in 2012 she returned with a new vim, vigor and outlook about herself and the business. Since that time the sky has been the limit. Her fan base continues to become bigger by the day, her films are snapped up, and the awards just keep coming her way for the splendid work she does."
Koch covers many of Remy's highlights — 160 films and heaps of praise and love for both her performing and for her acting (including winning Best Actress for Temptation of Eve from AVN, NightMoves, XRCO and XBIZ.)
"There is no question this young lady's star will continue to rise," concludes Koch.
This week New Sensations releases a new movie featuring Remy and a couple other starlets on the rise, Aidra Fox and Riley Reid The movie is The Sexual Desires of Aidra Fox.
"I always love shooting for New Sensations, they've released some of the best movies of my career, and I was thrilled to be in Aidra's movie," Remy said. "She and Riley are fantastic performers and we had a blast working together."
Read the AAN Girl of the Week profile at http://aan.xxx/girl-of-the-week-remy-la-croix/. Check out the trailer for The Sexual Desires of Aidra Fox at http://promo.newsensations.com/product_info.php?products_id=2900
Check out Remy's Juliland blog at www.RemyMeow.com.
Follow Remy LaCroix on Twitter @remymeow and Instragram (ugottabekittenme). For everything Remy go to http://risingstarpr.com/news/?page_id=7750.