VENICE, CA – There are fewer firsts available for Romi Rain as her career progresses and one of the biggest – quite literally – is now available on DVD.
Romi did her first-ever interracial anal scene with Prince Yahshua for 1st Prince 2 (ArchAngel), which is available this week and she's on the box cover.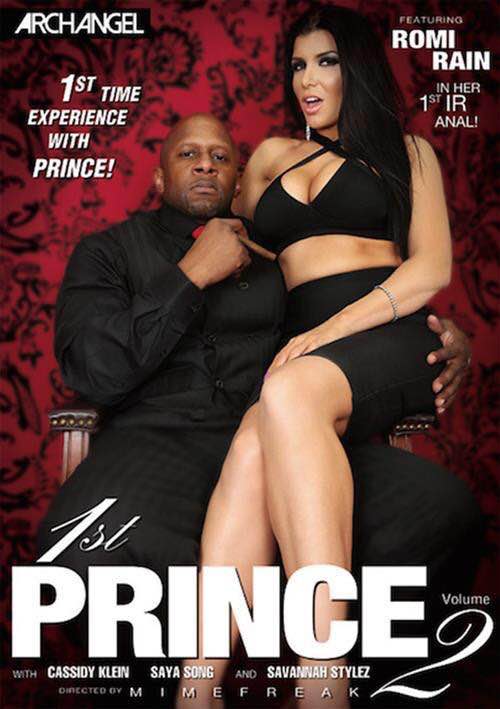 "It was an intense scene that fans are already going crazy about." Romi said. "Prince and I always do great, intense scenes, and we both agree that our anal in 1st Prince 2 is one of our favorites!"
Romi also had two other box covers last week, The Best of the Beautiful 2 (New Sensations) and My Girlfriend's Busty Friend 16 (Naughty America).
At the 2015 NightMoves Awards last weekend Romi won the Best Boobs trophy. Now that she has had her breasts upgraded she may be unbeatable when the award is given out in 2016!
Check out the recent Mancave Podcast interview with Romi at http://themancavepodcast.com/mcp-sapphires-ava-fiore-silvia-saige-romi-rain/.
Romi will be co-hosting the two-night AVN Las Vegas Halloween party coming up October 30-31 at the Artisan Hotel. For more information go to www.AVNHalloween.com.
Check it out her Clips 4 Sale at http://clips4sale.com/studio/96013/The-Official-CFS-of-Romi-Rain#startingpoint.
Check out the art and place your pre-order for Romi's upcoming Profane shirt at http://www.profaneclothing.com/collections/profane-coming-soon/products/profane-romi-rain-mens-tee. Dream Lover users can get Romi's phone number and text or call her anytime! Check it out at http://www.dreamlover.com/RomiRain.
Follow Romi on Twitter (@Romi_Rain), Instagram (romirain), Tumblr (http://romirain.tumblr.com). She can be booked through www.OCModeling.com. For everything Romi go to http://risingstarpr.com/clients/romi-rain/.