The full-page advertisement says the six jiggle joints are looking for employees who are 'fun, flirty and a little adventurous.' The spread also says the clubs have 'professional management teams' to help students reach their 'financial goals.'
Six San Francisco businesses are looking for college students who want to cover their tuition costs and pick their own work hours.
The position? Stripper.
A group of San Francisco strip clubs recently ran a full-page recruitment ad in The Daily Californian, the University of California, Berkeley's student-run newspaper.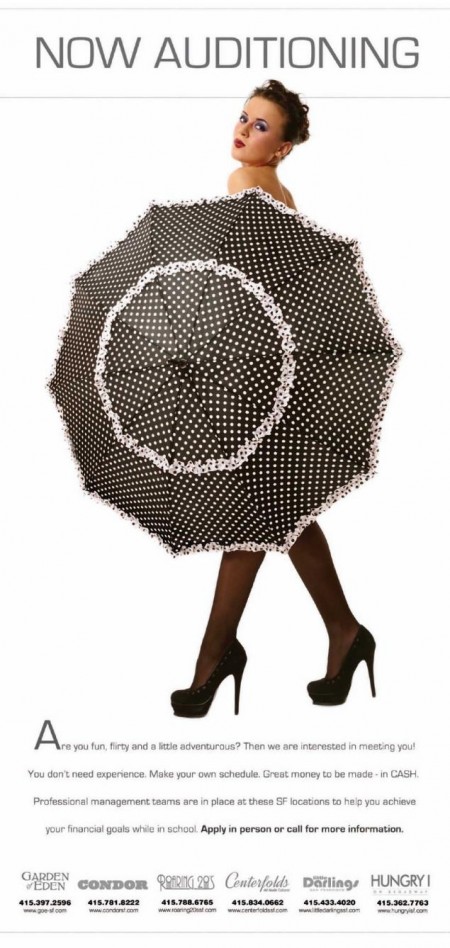 The ad directs interested parties to call or apply in person at Garden of Eden, Condor, Roaring 20s, Centerfolds, Little Darlings or Hungry I.