By CP
MONTREAL – A man is wanted by police for having stolen hundreds of dollars' worth of sex toys from an adult shop near Montreal.
Police are looking for a man in his thirties who made off Friday with bags stuffed with $830 worth of stolen adults-only products.
"We're talking about erotic toys — like vibrators, women's lingerie and triple-X movies," said Chief Insp. Serge Adam of the Repentigny police force.
After he spent close to an hour shopping, the suspect approached the cashier, who was alone at the time, and pulled out a butcher's knife, Adam said.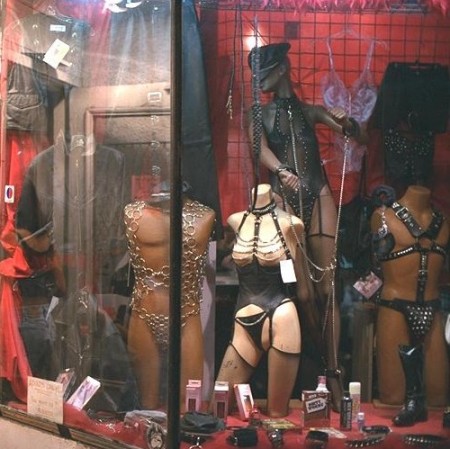 Adam said that after demanding money the man left with about $100 in cash — plus the contents of his illicit shopping spree.
He said the man, who had a light beard and was wearing red-framed glasses, headed southwest towards Montreal.
Adam said it was not the first time that a sex shop in Repentigny had been robbed.
"I've been working here for a long time (and) from my memory, there were similar robberies in the past," said the police spokesman.
"But it's been a long time."
Source