Anyone who has ever joined an online dating site can probably speak about the risks: the creepy messages, bad dates and failed relationships. But Illinois lawmakers believe there is more than just emotional danger lurking online, and could muscle dating sites into requiring criminal background checks.
Legislation has been introduced in the Illinois State Senate and Illinois House that would require dating sites to disclose whether or not they conduct background checks on users, the Chicago Tribune reports.
"It has become such a popular thing, and there are a lot of weirdos out there," Shannon Showalter, a suburban Match.com user, told the Chicago Tribune.
Sen. Ira Silverstein, who introduced the measure in the Senate, agrees. He told the paper that dating sites should be regulated in Illinois, and companies that don't want to follow the rules should pay.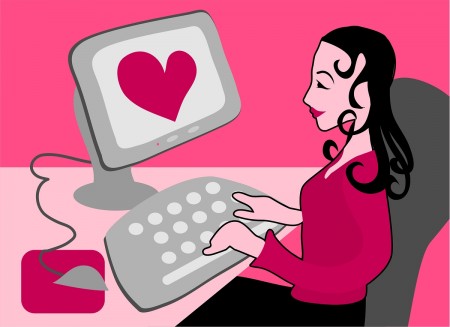 According to the Associated Press, sites would have to tell Illinois customers if criminal background checks are done before users can sign up for the service. They would also have to post safety tips and encourage users not to list their home addresses.
The Internet Alliance, which represents eHarmony and Match.com, is opposed to the measure. A spokeswoman for IA told the Tribune it would be overly burdensome for dating sites.
Lawmakers reportedly tried to pass a similar bill six years ago, but it stalled. If the legislation passes this time around, sites that do not disclose their background check policy or post safety warnings would be hit with a fine of up to $50,000.
Some lawmakers, however, are skeptical about how effective the warnings would be.
"My greatest fear would be the false sense of security," State Rep. Jim Sacia told the AP, adding that only law enforcement agencies are truly equipped to handle such checks.
From Huffington Post