LAX Models has announced that former adult performer Sophia Santi is now co-owner of the talent agency.
Santi joins current owner, Scott Andrew, (also known under his directorial name, Scott Hancock), to operate the Los Angeles-based licensed and bonded firm.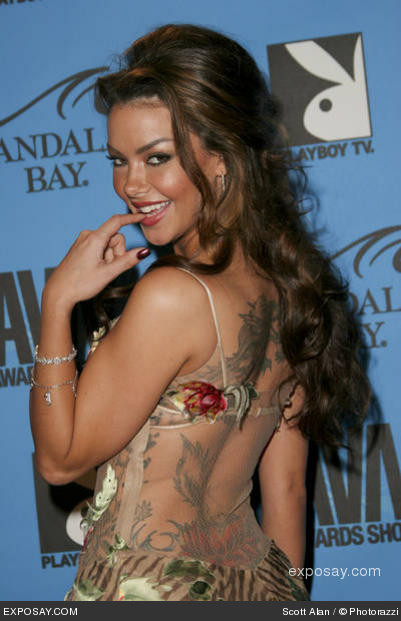 "I am so pleased to have Sophia as co-owner. It is a perfect fit based on our experiences and backgrounds," Andrew said. "Sophia has a complete understanding of the models' point of view.She has an incredible network, and she is simply a dynamic business person."
In addition to its agency services, LAX Models said it provides website development and online brand building expertise with its co-ownership of TopWebmodels.com. LAX Models also has locations and agents in Las Vegas and Miami.
Santi said, "I am excited to be part of LAX Models with Scott. I know we can take LAX to the next level."
Andrew noted that he was the founder and owner of affiliate program Blazing Bucks and DVD studio Overboard Video.The industry veteran has produced and performed in more than 2,500 scenes, 160 DVDs and launched more than 80 websites, including MyXXXPass.com and BreeOlson.com. He said he is now focused on the talent management.
"My background developing websites has afforded me the knowledge and skills to put LAX Models in a unique position with models and producers," Andrew said. "I really understand the needs of producers, and I am able to work with our models to help them maximize their potential."
He added, "Having Sophia as co-owner is perfect because she has been on the other side of the camera and will provide invaluable knowledge for models wanting to become stars."
Santi said she is a multiple award winning adult actress with 12 years of experience in front of the camera as well as directorial credits. She was awarded the title of Penthouse Pet in the November, 2002 issue of Penthouse, and a Pet of the Year runner-up for 2005. She later signed on as an exclusive contract star with Digital Playground in 2006.
"After years of building and creating my brand, I felt it was time to take my experience and expertise to help create the new stars of tomorrow," Santi said.