Spice Girl Mel B had an hour-long lesbian romp with Luann Lee in a bar bathroom, the former Playboy model claimed.
She said in an interview with the Sun that the singer and X Factor judge followed her into a bathroom stall and began to kiss her and take off her clothes.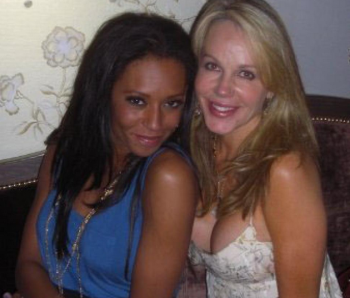 "It was very passionate and sensual. She's like a man in that way — very assertive, very determined and very wanting. I can see why they call her Scary Spice," Lee told the British paper.
She said Mel B's husband Stephen Belafonte was waiting outside while the pair spent about an hour in the stall before security intervened.