I directed Sunny Lane during her first couple of weeks in the adult biz. She was as sweet and dedicated then as she is now. A truly wonderful person to be around. — MW
2014 is turning into a terrific comeback year for one of the more recognizable names (and behinds) in adult: Sunny Lane.
Hot off winning the 2014 XRCO Award for Best Cumback after a brief hiatus from adult, Sunny Lane is proud to announce she just won the 'Bunny of the Month Award' for the first time from the Bunny Ranch for July (based on popularity).  Sunny also just picked up a nomination for 'Best Butt' from Nightmoves (as announced Wednesday).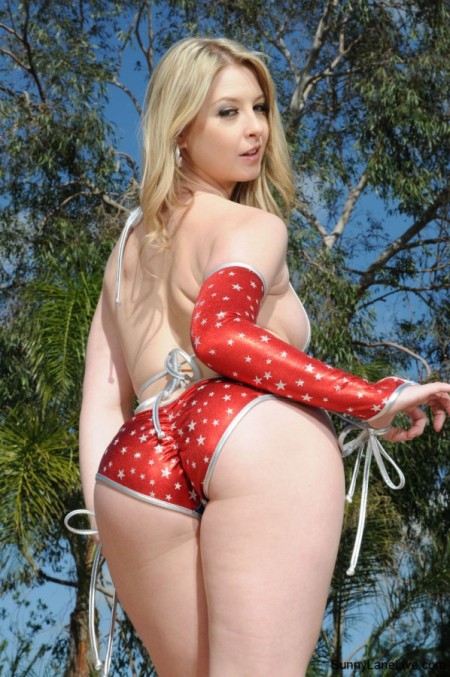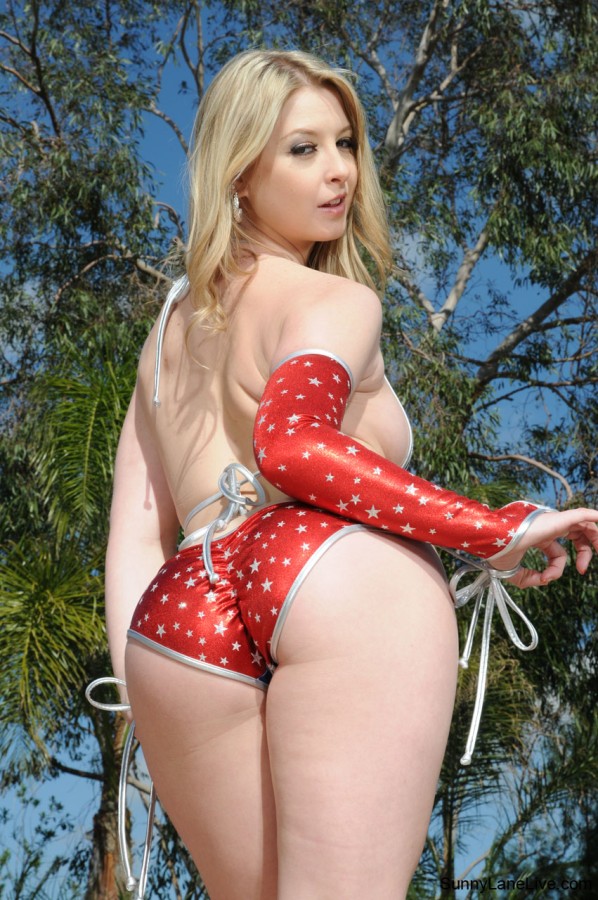 "What an awesome week, Bunny of the Month and a Nightmoves nomination," says Sunny.
"Thank you to the Bunny Ranch and the fans who made me Bunny of the Month. It's the first time I have ever gotten the honor… it isn't an easy award to win based on the competition."

Fans who want to vote for Sunny Lane's famous derriere in the Nightmoves Awards can do so at this link – http://bit.ly/1p9QS6I.
In addition to the XRCO Award, Lane's adult comeback includes critically acclaimed lead roles in Love Boat XXX: A Hardcore Parodyfor Adam & Eve & XPlay, and Jack's Ultimate Adventure for Digital Playground.  She received two 2014 nominations from AVN for Best Actress and for Best Tease for "Stripper 2". She also got a 2014 Nomination from XBIZ for Best Actress in a Parody for "Love Boat XXX."
Sunny Lane adds: "It's amazing to think that next year will have been ten years since I started my career in porn. Can you believe it? I still feel like the girl next door gone hardcore and there's lots more to come!"
Sunny Lane can be seen most Wednesdays at her weekly members live show at SunnyLaneLive.com.  Sunny's Official Page at the Bunny Ranch is http://www.bunnyranch.com/bunnybabes/SunnyLane.php.
Fans can follow Sunny Lane on Twitter.
Sunny can be reached for comment at james@GalaxyPublicity.com