A town in Denmark is encouraging residents to have as much sex as possible, in order to curb a dwindling birth rate.
The residents of Thisted, which has a population of 13,000, have agreed to engage in amorous exploits so that new-borns can grow up to use the town's schools and shops, which are seriously underused at present.
The town currently has the lowest birth rate in Denmark, at 1.6 babies per family, and it is hoped that the new measure will help the survival of schools and childcare centres.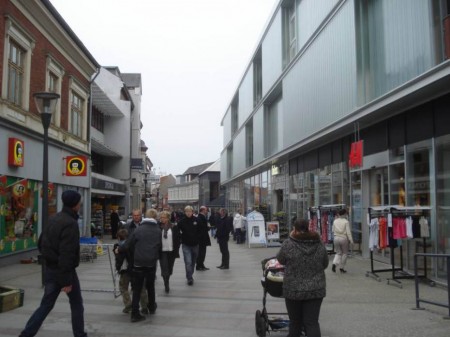 Thisted also has a reputation for being a sleepy backwater, with police having previously discovered a man living in the forest who had survived on eggs for three years.
Speaking to The Guardian, Lars Sloth, director of Thisted council, said:
'We had a hearing with the local community and asked them what we could do about institutions closing and so few babies being born. One of the citizens' organisations suggested this "deal" as an option.