Los Angeles' porn industry, upset by a condom regulation imposed by the city, is considering a move to Nevada, the Los Angeles Times reports today.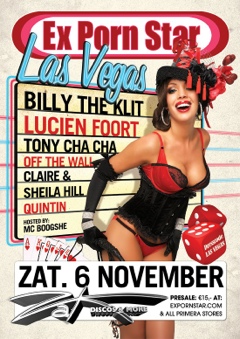 A health regulation that takes effect in March requires porn performers in the city of Los Angeles "to wear condoms while on location." While there's an exemption for sexual acts on a movie-studio sound stage and some producers called it a mere nuisance, others have threatened to pull up stakes and move to a more welcoming locale.
The Times story quoted some pornographic filmmakers expressing an interest in moving to other states, specifically Nevada. The Silver State allows rural counties to have legal brothels, and has a ballyhooed libertarian tradition — divorce, boxing, gambling and quick weddings. Las Vegas also plays the accommodating host to the industry's annual award show.
A decade-old study estimated that the adult film industry in Los Angeles employs 10,000 to 20,000 people and generates $4 billion in revenue.
Nevada is suffering from the nation's highest unemployment rate, and Gov. Brian Sandoval has made economic diversification key to his administration. He has challenged Nevada to create 50,000 jobs by the end of 2014.
A study commissioned by the state on economic diversification listed seven industries to target, including renewable energy and defense. But the state's new economic development arm is not exactly reaching out to the industry at this point.
"The state plan identifies key sectors that could and will diversify the state's economy," said Dave Berns, communications director for the Governor's Office of Economic Development. "And that's not one of them."
Source Las Vegas Sun