HOLLYWOOD, Calif. — Adult performers jessica drake and James Deen discussed Measure B on CNN over this past weekend.
The pair were interviewed by CNN anchor Randi Kaye as part of "CNN Newsroom" on Saturday at 10:15 a.m.
drake and Deen described the misleading nature of Los Angeles County's now-passed Measure B, which as written requires porn actors to wear condoms on film sets and for producers to apply and pay for health and film permits. The county expects the program under Measure B tocost about $300,000 annually, with adult film producers footing the bill.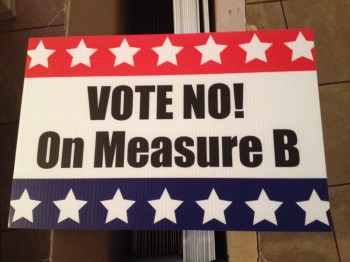 "On the ballot, it said 'condom use,' but then, later on, it says they can enforce the blood-borne pathogens law," drake told Kaye. "We spent more than a decade developing a testing system to help keep our industry safe, and Measure B is a threat to our livelihood."
Deen said that "adding a piece of latex to the situation doesn't increase safety."
drake, a Wicked Pictures contract star, went on to say that "from the performer's standpoint, and the standpoint of a woman, I don't like the idea of being told what I have to do with my body."
"We are tested every 14 to 28 days as performers," Drake said. "We are tested for HIV, Chlamydia, gonorrhea, syphilis, and I have been very comfortable with the testing protocols that we have had in effect."
"We lost the first battle on Measure B, but the discussion goes on," drake said. "We are opposed to shooting scenes in protective gear, and we will continue the fight."
http://www.xbiz.com/news/156598