In an only-in-L.A. moment, Los Angeles County voters will decide on Election Day if adult-film actors should wear condoms while shooting pornographic scenes.
Known as the Safer Sex Initiative, Measure B would not only mandate the use of condoms in porn films but require the Los Angeles Department of Public Health to lead inspections and enforcement efforts.
Technically, condom use on porn sites already is required under state and city law, but the current statutes are not enforced.
The measure also requires producers to obtain a public health permit after completing training on blood-borne pathogens and submitting an exposure control plan.
Fees charged for the permits would be used to pay for enforcement.
Michael Weinstein, executive director of the AIDS Healthcare Foundation and primary proponent of Measure B, has said requiring condoms on adult-film production sites promotes public health and safety.
"If it passes, it's going to reduce the prevalence of sexually transmitted diseases in our community at no cost to taxpayers," Weinstein said. "Right now, since these performers are not (medically)insured, most of the costs fall on the public."
If Measure B fails, it's still a law in California, but there still won't be much enforcement.
AIDS Healthcare Foundation has contributed $1.6 million to back the measure as of the end of September, according to the Los Angeles County Registrar-Recorder/County Clerk's office.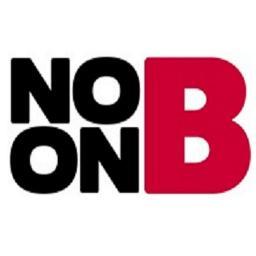 The measure is supported by the Los Angeles County Medical Association and other health organizations, Weinstein has said.
But opponents say Measure B would force thousands of jobs out of the San Fernando Valley, where the adult-film industry has been based since the 1970s.
The Valley Industry and Commerce Association has sided with the adult-film industry in its opposition to Measure B. Opponents say taxpayers will foot the bill to pay for enforcement, and the industry could leave California.
"If Measure B passes, the most immediate impact will be adult production companies relocating out of the state and with them 10,000 jobs and over $1 billion in local tax revenue and economic activity," said James Lee, spokesman for No on Government Waste, which opposes Measure B.
"Voters will also be stuck with an unworkable government permitting system costing them hundreds of thousands of tax dollars for new inspectors paid to hang around porn sets all day, while many smaller adult productions will simply evade the permitting system resulting in the need for government to come up with another new system of enforcement."
Lee added, "None of which will make public health better or improve what is already one of the most stringent comprehensive testing systems in place for adult performers."
The Canoga Park-based Free Speech Coalition, which represents the adult-film industry, also opposes Measure B, saying that a program that allows adult-film performers to test for HIV, gonorrhea and chlamydia every 28 days or more often has been the industry's best deterrent. If condoms are used, that testing may stop, the group has said.
The No on Government Waste campaign had raised almost $120,000 as of the end of September, which included $10,000 from Larry Flynt's Flynt Management Group and $75,000 from Manwin USA, an adult-video sharing website, according to the county's Registrar-Recorder's Office.
Besides VICA, at least 15 chambers of commerce from the San Gabriel Valley also side with the adult-film industry's opposition to Measure B.
susan.abram@dailynews.com 818-713-3664 twitter.com/sabramla ___
(c)2012 the Daily News (Los Angeles)