ORAL WET A NEW REVOLUTIONARY PRODUCT THAT ALLOWS THE GIVER TO GIVE THE WETTEST MOST FLAVORFUL ORAL EVER!
Los Angeles – In ancient times, those giving oral sex would rely upon butter, lard, or just plain water to aid in lubricity. In the 21st century, an effective yet tasty alternative has finally arrived: Oral Wet!
Oral Wet is the brainchild of Scott David, adult film producer and impresario. David partnered with a laboratory to master the technology that enables the release of flavor into the mouth while creating maximum moisture. After two years of research and development, Oral Wet was born.
Oral Wet is a tiny disc that adheres securely to the gums and eventually dissolves. This disc not only creates moisture, it also provides a delicious flavor in the mouth, which can last  35 to 45 minutes while your partner receives amazing wet oral pleasure. There are four unique flavors to satisfy all palates, Strawberry, Watermelon, Bubblegum, and Cinnamon Bun.

Award-winning adult star Kiki Daire, who knows a thing or two about oral sex, has been selected as the Oral Wet Blow Job Queen, to spread the message that "Wetter is Better."
"I'm excited to be the Oral Wet Queen," said Daire. "Because when I used the discs I enjoyed giving blow jobs more, and my partner felt the same way."
Scott David, Kiki Daire, and adult starlet Jessica Ryan will be appearing on Gary Garver's "Controlled Chaos" show Friday morning, April 1st from 8 to 9:00 a.m. PT, to discuss the benefits of Oral Wet. The show can be heard on kcaaradio.com or 106.5 FM and 1050 AM. It will also be replayed on iHeartRadio.com three days later.
Oral Wet will be on hand for attendees of the International Lingerie Show in Las Vegas, at The Home Pleasure Party Plan Association April 4th-6th.
Anyone interested in more information on Oral Wet please call Scott David at (323) 400-6444. or visit OralWet.com.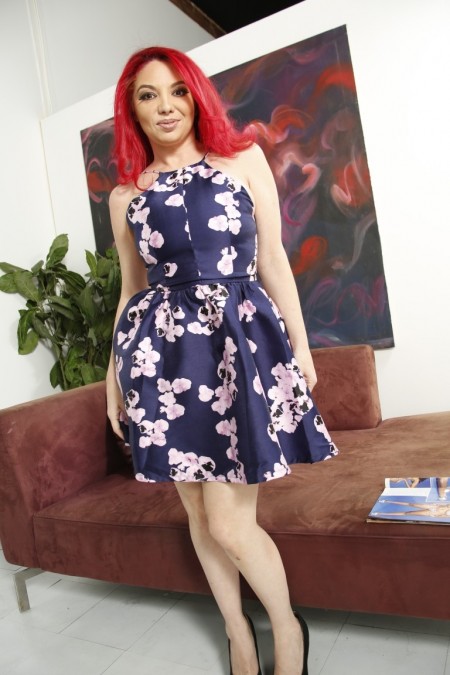 Kiki is represented by 101 Modeling, and is available for BG, GG, IR, anal, and DP. contact Robert or Bud at 818.835.9802 to have Kiki on your set
Follow Kiki on Twitter, visit her website or clip store, and spoil her with a present off her wishlist.
PR for Kiki Daire is provided exclusively by XXX STAR PR. Follow us on Twitter, @XXXStarPR and check out our website, xxxstarpr.com. For interviews or media inquiries, contact xxxstarpr@gmail.com.