Obviously you shouldn't have unprotected casual sex, but it you do, you might want to avoid the Deep South.
Especially if you're between the ages of 15 and 24.
According to new 2013 figures from the Centers for Disease Control and Prevention on sexually transmitted diseases, eight of the 11 states with the highest rates of chlamydia, gonorrhea and syphilis cases were in the Southeast. (The CDC did not release new statistics for HIV/AIDS.)
California ranked 22nd, with 549 cases per 100,000 residents.
How about Georgia (where hotel room bukkake shoots, in which no testing for any of these three STIs is used, occur fairly regularly)?
Interestingly, Georgia had markedly higher rates than California of all three STIs — chlamydia, gonorrhea and syphilis.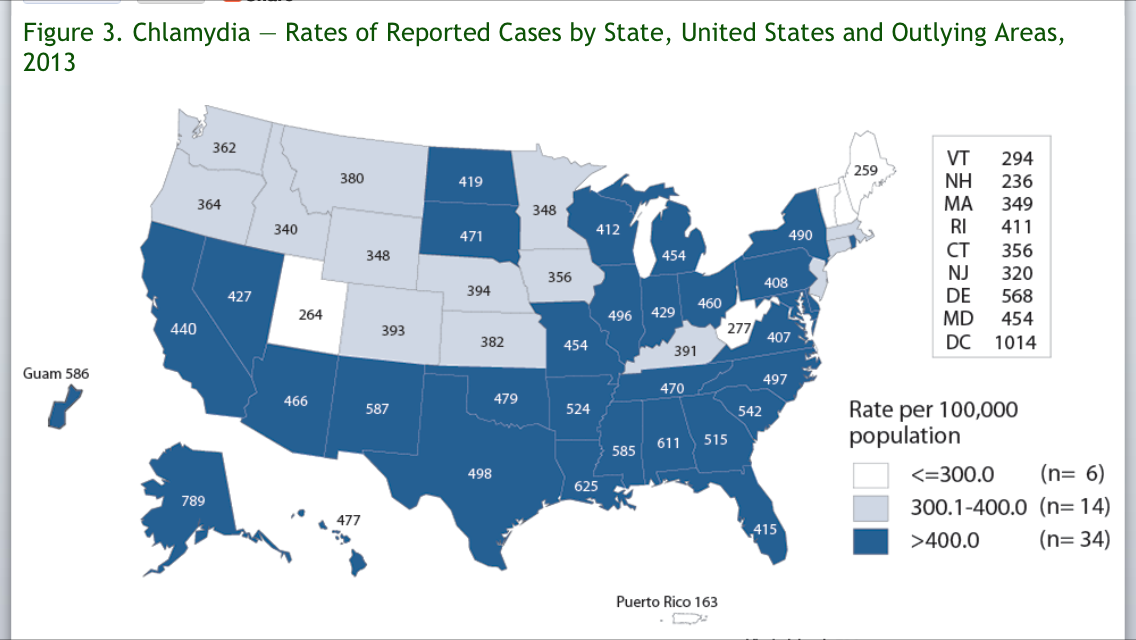 This was also true in the CDC's 2011 statistics.