LOS ANGELES—AIDS Healthcare Foundation (AHF) has targeted gay porn producers San Diego Boy Productions in its latest work safety complaint. AHF's alleges that the studio violated Florida's "Sanitary Nuisance" statutes by shooting adult videos in the state without using condoms.
AHF initially filed its complaint in California, but had to refile in Florida in mid-August after Cal/OSHA determined that the sexual activities in the videos in question took place in Florida, and were shot by the Sunshine State-based D&E Productions.
"In its defense against our Cal/OSHA complaint, San Diego Boy Productions/Fantom Video said that the company responsible for producing the video material in question for it—D&E Productions—was based in Florida, not California, and that as a result, Cal/OSHA had no jurisdiction," said Michael Weinstein, president of AHF. "With that admission, AHF then filed a new Health and Safety Complaint under Florida's 'Sanitary Nuisance' statutes over the adult videos filmed in Florida without condoms—films that clearly demonstrate the unprotected exchange of bodily fluids."
Despite there being no equivalent occupational safety and health division statewide in Florida like Cal/OSHA in California, the state and Miami-Dade County do have "sanitary nuisance" laws on the books.
Florida's broad sanitary nuisance statute is defined as "the commission of any act, by an individual, municipality, organization, or corporation, or the keeping, maintaining, propagation, existence, or permission of anything, by an individual, municipality, organization, or corporation, by which the health or life of an individual, or the health or lives of individuals, may be threatened or impaired, or by which or through which, directly or indirectly, disease may be caused."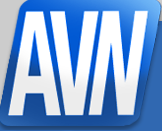 This is not the first time AHF has stuck its paws into filing complaints against adult production companies in Florida. In its press release, AHF cites similar sanitary nuisance complaints it filed in February 2010 based on its submission of 10 DVDs of adult films shot in Florida produced by four Florida-based production companies. According to AHF, The Florida Department of Health continues to investigate those complaints, and AHF has subsequently filed additional complaints, which it reports are still pending.
AHF has scheduled a press teleconference for tomorrow morning to announce its filing of this work safety complaint.
An email was sent to San Diego Boy Productions seeking comment. It was unreturned at post time.
UPDATE: However, a reply was received from a spokesperson for D&E Productions, which has shot gay movies in Florida for San Diego Boys:
D&E Productions is a gay–owned and -operated adult video production studio, operating since January, 2001. Like many studios, we were contracted by San Diego Boys studio to film adult videos. We provided the client with content to their specifications. We test all our models using industry standards and we would never endanger the lives of any of our adult models that appear in condomless porn. We hold high morals and ethics when it comes to condomless productions and the models themselves make the voluntary and final decision. It is never forced upon them and is done in the strictest sobriety.
In addition, in 99 percent of the adult footage we do film, all our models must wear a condom to film adult content. When models request and approve doing scenes that are condomless, we test them using the AHF Foundation Insti HIV-1 Antibody test. This is the very same test that the California-based organization recommends and based on the AHF Foundation's paperwork regarding the HIV-1 antibody test. According to AHF's own paperwork, "This test is an FDA-approved device intended to aid in the diagnosis of the HIV-1 infection. Insti HIV-1 Antibody Test is extremely accurate in detecting the presence of the HIV-1 antibodies using blood obtained through a finger stick." As their documents further notes, "the test result is highly reliable."
[Editor's Note: According to the Free Speech Coalition and the PASS STD testing system protocols, this test is not considered reliable enough for adult performers, since it may take as long as six months for a person infected with HIV to show up as positive using the Insti HIV-1 Antibody Test or virtually any other antibody test for HIV. The PASS protocols call for use of the Aptima HIV-1 RNA Qualitative Assay test.]
Each model that D&E Production tests adheres to the testing standards outlined by the AIDS Healthcare Foundation (AHF).  Both D&E Productions and AHF agree that the health and safety is most important to all performers appearing in adult films. Our concern differs when a California group comes to Florida with laws pertaining to California. The laws in California differ from the laws in the state of Florida. Measure B is a California law and should not be forced upon the industry here in Florida, unless the laws change and Florida passes a similar law like Measure B.
D&E Productions adheres to Florida law, but in light of this situation, we have cancelled our agreements with San Diego Boys and will no longer film for California based companies requesting condom-less content.