Infuriated nudists at a famous naturist beach in Australia chased down and performed a citizen's arrest on a man who they believed was filming unclothed passersby.
Police officers were called to Maslin Beach, south of Adelaide, on 21 December where the nudists surrounded the man, believed to be in his 40s or 50s and wearing only an Akbura hat.
Nudists believed the man had positioned his camera inside a cooler bag, which he had pointed towards other nude people. One woman reported seeing a wooden structure inside his esky bag propping up a video camera.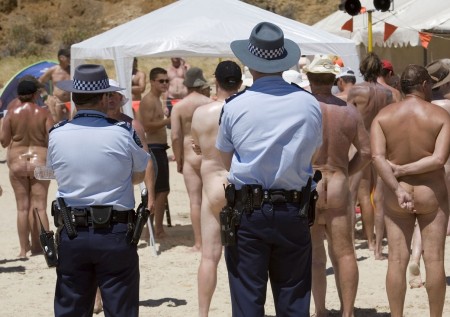 When beachgoers confronted him, he allegedly walked further down the beach and positioned the freezer bag towards another couple, Australia's ABC News reported.
Read more