Detroit– An arrest warrant was issued Monday for a one-time porn star and prostitute employed by the Miami Companions international call-girl ring.
Nayubet Swaso (Sierra Sanchez)could face time in prison for a variety of probation violations, according to an arrest warrant request filed Monday in federal court.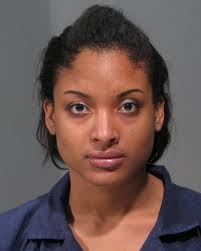 Swaso, 25, failed to get permission to move to southern Florida and gave a bogus address to a probation officer, according to court records. She also has failed to submit monthly reports and provide proof of employment.
If caught, Swaso could be brought back to Detroit for a court hearing.
She dodged a prison sentence last year after pleading guilty to a prostitution-related charge in relation to the Miami Companions call-girl ring that was busted in Metro Detroit.
At one point, Swaso operated the offshore Miami Companions call center and later became a prostitute for the multi-million-dollar network that ran from Central America to Detroit, federal prosecutors believe.
Swaso was one of several defendants in a high-profile case involving sex, millions in profits and a black book stuffed with 30,000 client names.
The U.S. Attorney's Office labeled Miami Companions one of the country's largest escort services, dispatching dozens of prostitutes to hotels and beachfront villas around the world. And Metro Detroit was one of the busiest stops on the tour.
Investigators seized a client database of more than 30,000 customers — including a rock star and a Washington lobbyist — who paid as much as $500-an-hour to have sex with Miami Companions prostitutes.
Source. The Detroit News