The Most Shagadelic Porn Comedy Ever Stars Allie Haze, Raylene, Nina Hartley and The Hilarious Tommy Pistol
Austin Powers XXX: A Porn Parody makes its debut from the world's leading adult film company, Vivid Entertainment today, Feb. 11, on Vivid.com. The movie hits stores nationwide on Feb. 25.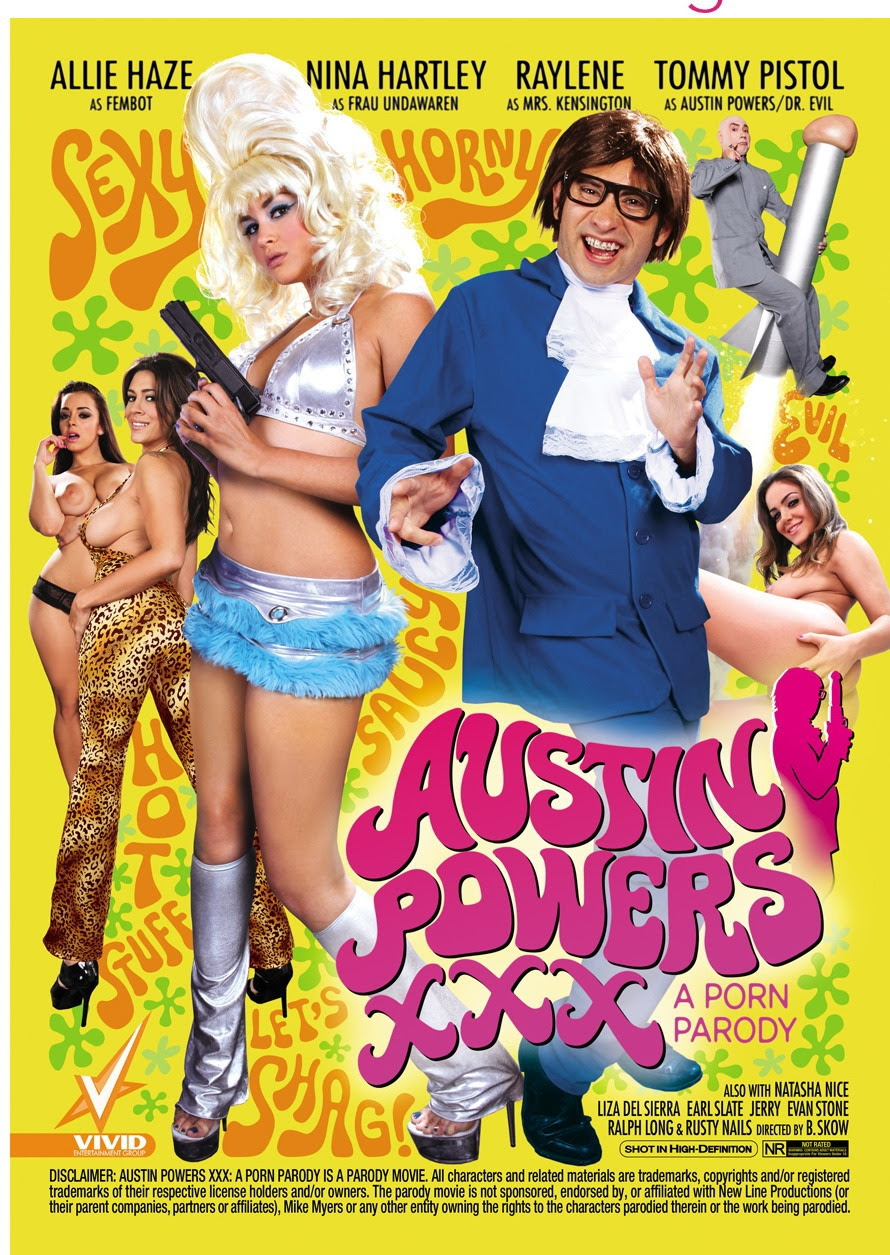 The three original mainstream Austin Powers movies premiered between 1997 and 2002. They parodied the James Bond films and have remained comedic classics. The accent in the Vivid parody of a parody is definitely on the shaggier, and more erotic side of Powers.
Directed by B. Skow, the new screenplay offers a comical tale with sizzling erotic scenes. The movie stars Allie Haze as a sexy model Fembot, Nina Hartley as Frau Undawaren, Raylene as Mrs. Vanessa Kensington, Tommy Pistol in the dual roles of Austin Powers/Dr. Evil, Jerry as Leopold Horkenfish and Evan Stone as Fembot.
An original storyline for Vivid's international man of mystery spoof takes place at the height of the swinging 60s and advances three decades.  There's an ongoing wicked and ridiculous battle between Powers and Dr. Evil with new twists, turns and sexy adventures that involve the beautiful young agent Vanessa Kensington.
DISCLAIMER:  AUSTIN POWERS XXX: A PORN PARODY IS A PARODY MOVIE. The parody movie is not sponsored, endorsed by, or affiliated with New Line Productions (or their parent companies, partners or affiliates), Mike Myers or any other entity owning the rights to the characters parodied therein or the work being parodied.