An Ohio couple have filed a major lawsuit against the risque erotic e-book 'A Gronking To Remember', claiming a photo as they were celebrating their engagement was used as the online cover without their permission.
The unnamed couple are subsequently suing the novella's author, who released it under the pen name Lacey Noonan, as well as distributors Apple, Amazon.com and Barnes & Noble for allowing readers to buy the work in iBooks, Kindle and Nook digital formats.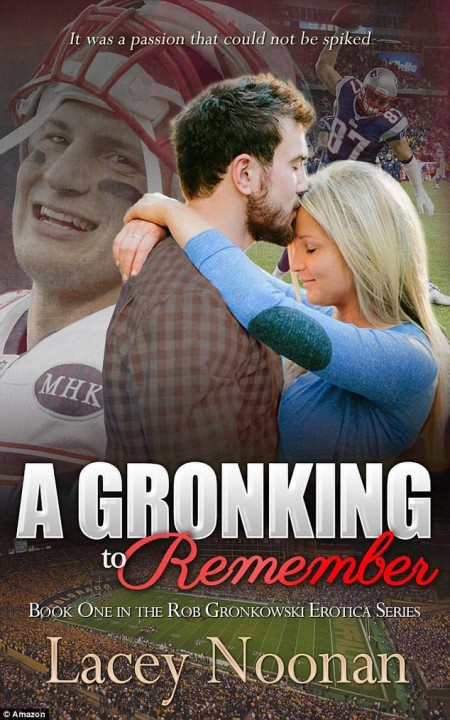 The fan fiction, which is $2.51 on Kindle, is about a housewife's infatuation with New England Patriots tight end Rob 'Gronk' Gronkowski, who she habitually masturbates over while watching his games.
It enjoyed some viral success following its release, which coincided with the Superbowl.
Gronkowski even read out some of the cringeworthy lines during the Patriots press tour, including during an appearance of Jimmy Kimmel Live.
One such line is: 'Spike me, Daniel, through the goalposts of life.'