DIGITAL PLAYGROUND ANNOUNCES 2014 AEE SIGNING AND INTERVIEW SCHEDULE
Media and Fans Are Invited to Meet Digital Playground Contract Star Jesse Jane and Selena Rose, as well as Rikki Six and Jessa Rhodes at Booth 809!
January 9, 2014 — Las Vegas, NV – Media and fans attending AEE at the Hard Rock, Las Vegas are invited to Muse Ballroom, Booth 809 to meet and greet Digital Playground Contract Stars and more from January 15-18, 2014.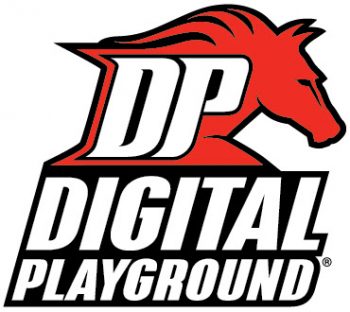 Digital Playground has earned over 300 awards for creative content and retail sales, and are winners of 2013 AVN's Best Comedy for  Nurses 2, and Best 3D Release for Jailhouse Heat 3D.  Digital Playground is a favorite among consumers for their elite filmmaking and interactive formats but also known for their sexy Contract Stars, like Jesse Jane, who deliver with performance and personality.
Jesse Jane raves, "AVN 2014, here we come!  I'm extremely excited to be at the expo, it's going to be so much fun and the best part -I get to see my fans!  Seeing my fans makes me the happiest person ever, and this is a time I get to show them how much I appreciate them.  Fans get ready; Jesse is coming out to play with y'all!"
Digital Playground Talent in Attendance:
Jesse Jane – latest movie release Lollipop
Selena Rose – star of Jack Attack 6
Rikki Six – special performance in Hacked
Jessa Rhodes – Champagne Showers debut
All girls are available for Media Interviews from Wednesday January 15th through Friday January 17th.  Media interested in scheduling interviews are strongly encouraged to email Jeanette Li at Jeanette.li@digitalplayground.com.
All girls are available for Fan Signing from Thursday January 16th through Saturday January 18th.
Jesse Jane Signing Schedule:
Thursday, January 16, 2014 1:30PM – 5:30PM
Friday, January 17, 2014 12:00PM – 1:00PM and 2:00PM – 5:30PM
Saturday, January 19, 2014 11:00AM – 3:00PM
Selena Rose Signing Schedule:
Thursday, January 16, 2014 1:00PM – 2:45PM and 3:45PM – 5:30PM
Friday, January 17, 2014 1:00PM – 5:30PM
Saturday, January 19, 2014 11:00AM – 3:00PM
Rikki Six Signing Schedule:
Thursday, January 16, 2014 1:00PM – 2:00PM and 3:00PM – 6:00PM
Friday, January 17, 2014 1:00PM – 4:15PM and 5:15PM – 6:00PM
Saturday, January 19, 2014 12:00PM – 4:00PM
Jessa Rhodes Signing Schedule:
Thursday, January 16, 2014 2:00PM – 6:00PM
Friday, January 17, 2014 12:00PM – 4:00PM and 5:00PM – 6:00PM
Saturday, January 19, 2014 12:00PM – 4:00PM
To view trailers for all Digital Playground films, please visit:
http://press.digitalplayground.com/movies/
To register at AVN Adult Entertainment Expo please visit:
http://trade.adultentertainmentexpo.com/