The estate of a man who died from a heart attack during a threesome has been awarded $3 million [£2 million] after they argued a cardiologist had failed to warn him to stay away from physical activity.
William Martinez, 31, a married father of two from Georgia, engaged in the threesome with a friend and another woman who was not his wife, according to reports, when he died in March 2009, according to The Atlanta Journal-Constitution.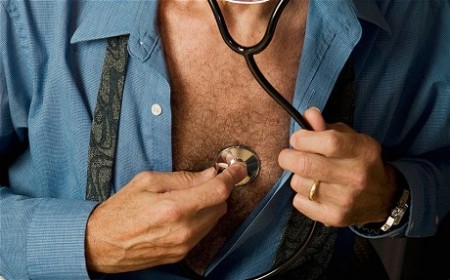 The week before Martinez had reportedly visited the CardioVascular Group in Lawrenceville, complaining of chest pains that shot up his arm.
He was due for tests the following week but the threesome took place the day before he was scheduled to return.
Lawyers for Martinez's estate, in filing a medical malpractice suit, had argued that his cardiologist did not tell the man to avoid strenuous physical activity before the test was performed, and that high blood pressure as well as a risk of clogged arteries put him at risk.
Jurors at a Gwinnett County court on Tuesday awarded his estate $5 million but they reduced it to $3m after finding him 40 per cent liable for his own death.
Source: Telegraph UK