More than half of Americans feel dissatisfied with the length of time their sexual escapades last, a new study has showed.
Researchers at Wakefield Research, a U.S. company, found that 51 percent of sexually-active adults either want sex to last longer or finish earlier.
The study, commissioned by the condom manufacturing company Durex, stated that 37 percent of Americans believe sex finishes too quickly while 14 percent said sex lasts longer than they would like.
Researchers surveyed 1,000 adults aged 18 and over between March 16 and March 22, 2012.
The study, which was titled The 2012 Durex In Sync Sex Survey, also stated that 75 percent of men and 66 percent of women try to change the pace of sex while they are actually making love.
It also found that 46 percent of respondents believe they are 'more likely to see Big Foot' than climax at the same time as their partner.
According to 25 percent of people, the ideal length of intercourse is ten minutes or less.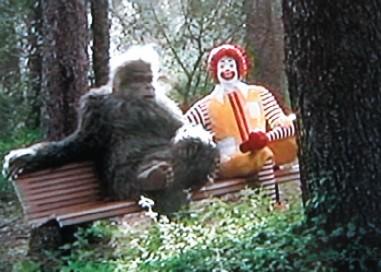 Outdoor sex is also popular among Americans.
The study found that 75 percent of people have made love in an 'adventurous locale'.
Favorite scenarios include having sex in a car, getting naked by a pool and having sex on a secluded beach.
The Eiffel Tower was also found to be the most desirable 'famous place' that women would like to have sex in. It was unclear which part of the tower proved to be most alluring.
Buckingham Palace was found to be the second most desirable place.
The White House was found to be the most desirable place among men.
As for sex inside the home, 31 percent of people enjoy making love in the shower while 23 percent prefer the couch and 22 percent prefer the porch.
Kevin Harshaw, marketing director of personal care at Reckitt Benckiser which is the parent company of Durex, said dissatisfaction among people is 'something that has been occurring forever'.
The study also found that 61 percent of Americans believe that a healthy sexual relationship makes you a better husband, wife or partner.
Source: DailyMail