A Florida radio station is offering to make one of its listeners a porn star for a day, in a four-way with three female porn stars.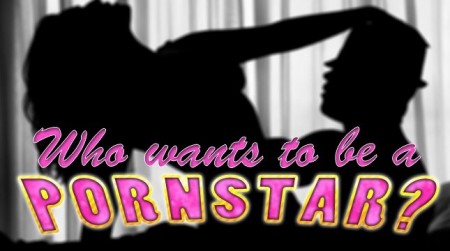 The promotion runs until Valentine's Day on station WYYX.
WYYX requests entries on its web site. Finalists will appear on the air with "Porno" Dan Leal, who will then select a winner.
From the station's website:
97X wants to make someone a porn star! Who wants to be a porn star? We have teamed up with www.f**kafan.com [Warning: Extreme Adult Content!] to make someone's dream come true. Not only will you become famous, but you will be showing off your skills..LIVE… for the world to see. The Only qualifications is you must be 18 and STD free. Sorry Magic Johnson and Pamela Anderson.  Otherwise, submit your info now! We will read your emails and pick the top 5 to sit in on The Stroke Radio Show February 13th for our Valentines Day Show. Porno Dan from www.f**kafan.com [Warning: Extreme Adult Content!] will pick the winner. All entries must be submitted by February sixth. The winner will get to have a foursome with Jennifer White, Sara Jae, [sic] and Layla Price. 97X The Rock Station….The ONLY Station big enough to make you famous.