How odd.  I thought the GAY side of porn was condom only?  AHF better get over there and get some press…
According to multiple sources, The Sword can confirm that a male gay porn performer has tested positive for HIV. The positive results came back after routine testing for a scheduled shoot with Men.com.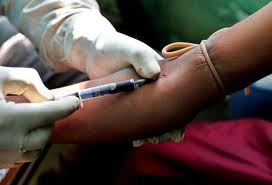 Given that Men.com's shoots are condom-only, it's highly unlikely that the performer contracted HIV while on set. Also, the performer is said to have worked "exclusively" in condom-only productions.
When reached for comment, Free Speech Coalition's Diane Duke confirmed the single case of HIV:
An adult performer has tested positive for HIV. This performer worked exclusively on condom only sets. As a precautionary measure, APHSS is providing retests for the small number of performers with which the infected individual had performed. All retests have come back negative and there is no indication that any transmission—including that of the positive performer—happened on set.
Duke would not confirm or deny where the performer had worked (or even his gender), but The Sword can confirm that multiple models working for Men.com (including one Men.com exclusive) have been contacted by APHSS and have been asked to come in for a retest. So far, no other results have come back positive.
Again, it's important to reiterate that all of Men.com's shoots are condom-only, and they have (quite clearly) a testing protocol in place. Meaning, the system worked and caught what it was supposed to catch.
Manwin (Men.com) has ceased production on all shoots until all retests have been completed.