Washington State Health Department officials are taking sexually transmitted disease (STD) prevention to a whole new level. In an effort to combat the spread of gonorrhea, workers in the Spokane Regional Health District will call  the sexual partners of those infected with the STD so they don't have to.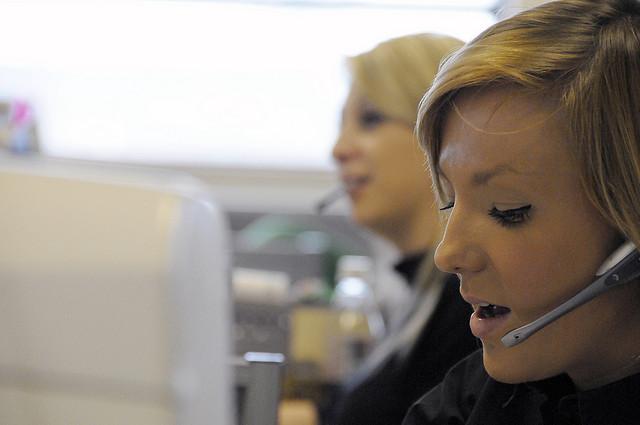 "Some people cry, some people get really angry, some people don't want to talk to me at all," worker Anna Halloran told NW News Network. "A lot of people are really anxious to know who it was — of course, I can't say anything that would identify that."
According to NPR, Halloran tracks down people who may not know that they've been exposed to gonorrhea and tells them about the exposure via telephone. Halloran hopes to help prevent the spread of infection in the state. The goal on the state's end, it seems, is to arm people with the knowledge to take steps toward treatment.
Halloran walked one reporter through how a typical phone conversation goes:
"So I'll ask, 'Is this Jessica?' And then I would ask your birthday, and if that matches what I have, I would say, 'I'm calling from the Spokane Regional Health District. And I'm calling to let you know that you may have been exposed to gonorrhea," said Halloran.
"And then, I would pause for a little bit. Then I would ask what the person I'm talking to knows about gonorrhea."
Gonorrhea is a sexually transmitted disease that can infect both men and women. It is usually spread through sexual contact and affects the urethra, rectum, cervix, and throat. Gonorrhea has become a heightened concern recently because, the disease has been steadily acquiring a resistance to antibiotics, although it was categorized as a treatable STD. The Centers for Disease Control and Prevention (CDC) says that around 820,000 Americans are diagnosed with gonorrhea each year. The CDC declared antibiotic resistant "super gonorrhea" an urgent threat in September.
"For organism after organism, we're seeing this steady increase in resistance rates," said Dr. Thomas Frieden, director of the CDC. "We don't have new drugs about to come out of the pipeline. If and when we get new drugs, unless we do a better job of protecting them, we'll lose those, also."
According to the Washington Department of Health, five counties in the state are in the midst of gonorrhea outbreaks.  There's been no explanation for why the disease is on the rise, but officials are health workers in the state are adamant about bringing the numbers down.
"You know, I wait for the time when our numbers go down," Halloran told NPR. "But I have to keep thinking of what the case rates would be like if we weren't doing this work."