Nearly two months ago, gossip blogger Mike South issued the following announcement:
South claims that Shy Love "is licensed as a Talent Agency."
In reality, while the law on talent agencies varies from state to state, there is absolutely no proof that Shy Love or her new agency, The VIP Connect, are truly fully licensed in the places they are thought to do business.
The Law on Talent Agencies
Under California law, a talent agent is not legally able to accept fees/enforce a fee agreement for booking models and performers within California unless the agent is licensed and bonded in California. It does not matter in which state the agency's office is located; unless the business is licensed and bonded in California, it cannot enforce fee agreements for jobs that took place in California.
Shy resides in California, and The VIP Connect operates within the state, booking models and performers for jobs in California.
However, according to the state of California, The VIP Connect is not a licensed talent agency in the state, and Shy is therefore presumably not able to legally collect fees. Perhaps that's something the people on her roster should keep in mind.
Notice that, in the screen cap above, South mentions allegedly phoning the State of Nevada. Although Shy resides in California, and the agency operates in California, The VIP Connect, Inc. is a Nevada corporation.
Here is how the law on modeling and talent agencies works in Nevada:
Since 2004 … regulations have included the provision that "Private employment agency . . . does not include a person who facilitates business engagements between self-employed persons and their clients."  The Labor Commissioner recognizes that models (and often talent) are hired as "independent contractors", not "employees", so after the publication of that regulation model agencies were reclassified, and no longer need a license from the Commissioner of Labor.
Presumably, this helps make Nevada a less expensive place to set up shop than California.
While there is no talent agency license to be acquired from the state's Labor Commissioner, all businesses in Nevada must be granted a Business License by the Department of State.
A search for 'The VIP Connect' at the Secretary of State's website shows that The VIP Connect, Inc. is indeed a valid business in Nevada which uses a Registered Agent (for service of corporate and legal documents) in Sparks, NV (near Reno) in Washoe County.
The VIP Connect is not a licensed agency, per se, but merely a licensed business.
Shy Love has posted a copy of The VIP Connect's business license on Twitter:
The VIP Connect, Inc. holds a Nevada business license, although it's not listed as a Talent Agency, as South wrote, it's as an Employment Agency. Funny, you'd think they would have given him the correct title when he "contacted the state of Nevada".
Once again, this has no bearing on bookings made within California; regardless of The VIP Connect's status in Nevada, it remains an unlicensed agency in California.
Many licensed mainstream talent agencies operate in the Las Vegas area of Clark County, so what is the benefit in having a Washoe County address?
According to this article:
Clark County is the most stringent of the jurisdictions in the Las Vegas area, and it regulates model agencies and managers strictly, also requiring a substantial background check before the license is issued. It can take several months from application to final license approval, and fees approaching $1,000 to be licensed.
One away for an unscrupulous individual to skirt the law might be to list a Washoe County address, and no address in Clark County, while actually booking talent for shoots in and around Las Vegas. Unless a Clark County address can be identified for that person's business, they'd be in the clear.
Henderson
The City of Henderson borders Las Vegas in Clark County. The city's Municipal Code requires that any business that is located and/or operating in the city obtains a license.
However, the city advises that it "does not have a specific category of license for a 'talent agency' or 'model agency'.  When an application is received the category determination is made based on the written description provided by the applicant.  We do have the category of 'Management, marketing, or consulting service' which would be appropriate for model managers."
A business search shows that neither The VIP Connect, nor Shy Love (aka Sheelagh Blumberg), nor her husband Roy Liberboim possess any business license in Henderson, Nevada.
However…
TRPWL recently received a cache of documents relating to the operations of The VIP Connect.
Here is one:
The address at the top of the contract is a multi-unit office park, Harsch Henderson Commerce Center – Eastgate.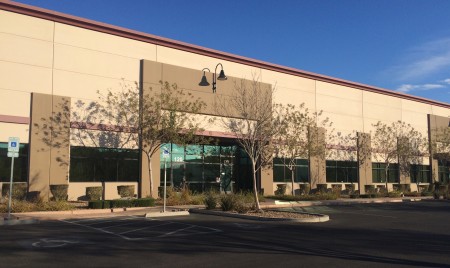 The VIP Connect appears to be claiming in writing that it operates in Henderson, Nevada. That would make the agency an unlicensed business by the terms of Henderson's Municipal Code even though it is a licensed business in Nevada.
Shy Love has not responded to previous requests for comment. If there's an alternate address, or another explanation, Shy, we'd love to hear it.
A look at the remainder of The VIP Connect documents coming up next time…
Porn Warn contributed to this report.