LOS ANGELES (July 17, 2015) – James Deen has been nominated for Best Male Performer and Best Director (Feature) for the 2015 NightMoves Awards. The adult film superstar is nominated for a total of four awards.
Deen previously earned the award for Best Male Performer (Editor's Choice) last year and in 2010. He also received the Best Male Performer (Fan's Choice) in 2012.
When notified of the nominations, Deen responded, "Wooooooooooooooooooooooo! Thank you!"
The 23rd Annual NightMoves Awards will be held on Sunday, Oct. 11 at the Tampa Gold Club, 6222 E. Adamo Drive by NightMoves magazine. The event honors the adult industry's top films, stars, and filmmakers as voted by fans across the country. The awards show is part of the four-day NightMoves Awards weekend that includes Fanfest, a VIP party and the Star Caravan, presented in various gentlemen's clubs in Tampa.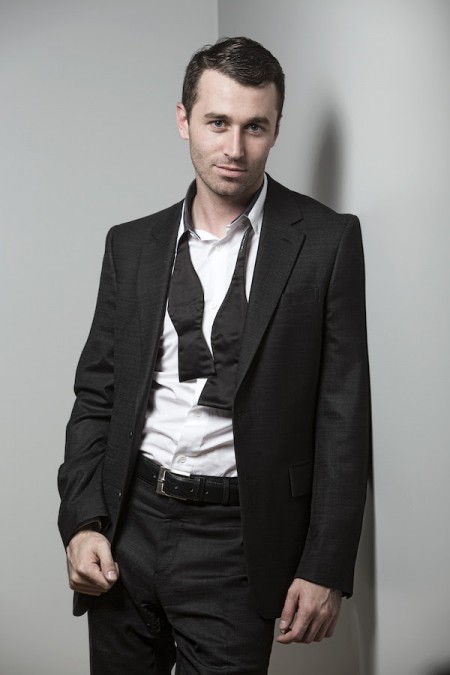 James Deen Productions' "Diary of a Sex Slave" which is the acclaimed fictionalized look at the dynamics of a master/slave relationship, and "Smoke," a stylized fantasy of women mixing smoking with sex, are nominated for Best Fetish/Specialty Release.
Each category in the NightMoves Awards includes Fan and Editor's Choice honors.  To vote for the various nominees, fans may click here.
It has been a banner year for the performer/director with four trophies at the 2015 AVN Awards, including Crossover Star of the Year and Favorite Male Porn Star, as voted on by fans. Deen also earned four 2015 XBIZ Awards, including Male Performer of the Year and Best All Sex Series for his company's "James Deen's 7 Sins."
James Deen Productions was created to provide a platform for Deen's vision of respectful, safe, and fun entertainment. The studio is constantly evolving and expanding along with its participants. This is accomplished through promoting the guiding principles of honesty, respect for boundaries, diversity, education, and acceptances. The motto James Deen Productions works to embody every day is "set the bar high, then jump over it."
Retailers and distributors interested in pre-ordering James Deen Productions' titles may contact David Diamond at ddiamond@girlfriendsfilms.com.