HUSTLER HOLLYWOOD, owned by media mogul and free speech icon Larry Flynt, is opening its doors for business at 500 S. Meridian Street on June 12th. A Grand Opening Celebration will be held at the store on Saturday, June 28th at 7PM.
"We're excited to find a home in Oklahoma City and become part of the community," said Flynt. "I think people will be pleasantly surprised when they visit our new store and see what the HUSTLER HOLLYWOOD shopping experience is all about."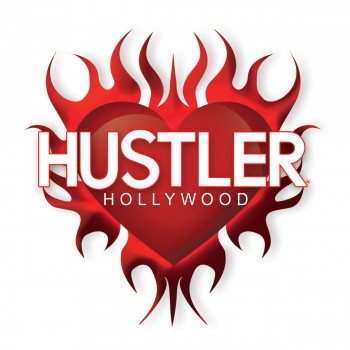 The Grand Opening Celebration will treat customers to fun activities, such as the "Passport to HUSTLER HOLLYWOOD," where they will learn about all of what the store has to offer and party with KATT Rock 100.5. Shoppers will also be treated to special prizes and giveaways throughout the evening, and the first 100 customers will receive a free taco from local favorite Big Truck Taco. To cap the event, special guest, the legendary Ron Jeremy, will be on hand meet and greet fans along with gorgeous Hustler Honeys.
"I'm a long-time fan of the HUSTLER brand and love the HUSTLER HOLLYWOOD stores," said Jeremy, "I can't wait to meet the people of Oklahoma City and introduce them to what I think will become their favorite new store. Single, married or other, everyone can benefit from a HUSTLER HOLLYWOOD."
Oklahoma City is one of several new HUSTLER HOLLYWOOD locations opening throughout the country to meet the growing demand for quality pleasure products that cater to both male and female sensibilities. The bright, spacious, upscale store will be filled with premium erotica, apparel and accessories, beauty/body items and pleasure products, and promises to be an exciting adult retail destination.
HUSTLER HOLLYWOOD® is an upscale, modern adult boutique dedicated to providing a sophisticated shopping experience for the sexually curious. Its stores feature an appealing selection of high-quality toys, erotica, lingerie, shoes, apparel and novelties, supported by a knowledgeable staff trained to provide education and recommendations based on individual needs. The first HUSTLER HOLLYWOOD opened in 1998 on the famed Sunset Strip in West Hollywood. There are now 13 stores across the country, and expansion continues.