A number of leading criminal lawyers have one thing in common: they all agree that it is high time that brothels and prostitution are regularised.
The debate on the issue was started by lawyer Toni Abela, who is also the Labour Party's deputy leader for party affairs, who said this week that the time has come for Malta to consider regularising brothels.
Contacted by this newsroom, lawyer Joe Giglio said that prostitution has been around for 5,000 years, that it will be here for the next 5,000 years and that he doubts whether it can ever be eradicated.
"Therefore," he said, "it won't be a bad idea if brothels are in fact regularised".
In a case that had nothing to do with brothels but concerned gentlemen's clubs, Dr Giglio represented the proprietors of one of these clubs in a case where an appeal made by the Attorney General was thrown out by a court, which ruled that entertainment, dancing and animation do not constitute immoral acts.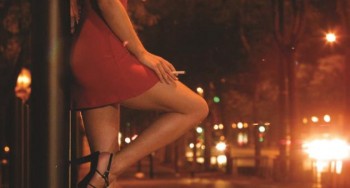 This decision came after Dr Abela's comments. Duncan Fenech and Daniel Schembri stood accused of promoting immoral acts at their Paceville club, AO Platinum, by employing women to perform at the club but they were acquitted. They were also acquitted of another charge, that of breaching the Employment Training Corporation's rules. One of their employees, Sabrina Bonett of Sliema, was also acquitted of performing immoral acts. She had been found in a room in her underwear but she was on her own.