Renowned fashion designer Marc Jacobs celebrated his 49th birthday with Brazilian porn star boyfriend, Harry Louis, 24, by his side soaking up sunshine in Rio De Janeiro.
Click image below to view more photos.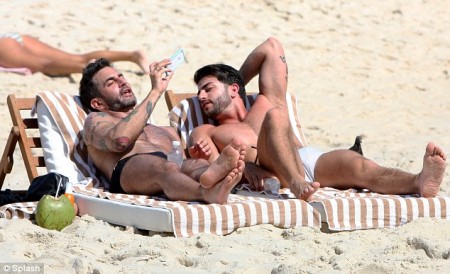 Marc and Harry relaxed and enjoyed a coconut cocktail while taking in the spectacular view.
Marc showed off his toned physique in a pair of tiny black shorts.
His new toyboy beau, who has already made a name for himself in the adult movie industry, donned a pair of tiny white swimshorts.
Initially, the pair refused to confirm or deny reports that they were dating, when a photograph of the famed designer looking cozy at a Paris party with the adult film actor led to much-hyped speculation about the nature of their relationship.
Source: Daily Mail