(HOLLYWOOD, CA) Derrick Pierce's (https://twitter.com/thedpierce) stand-out performance in Wicked Pictures' adult video parody Magic Mike XXXL sees mainstream coverage. The acclaimed adult actor discussed his role to Logo's NewNowNext.com, a popular site that covers pop-culture, movies, music and fashion. In the article, Derrick explained why his parody version of Magic Mike is better than Channing Tatum's, the star of Magic Mike and Magic Mike XXL. Derrick's career defining performance in the Brad Armstrong directed feature could quite possibly land him a Best Actor nomination in the upcoming adult entertainment awards season.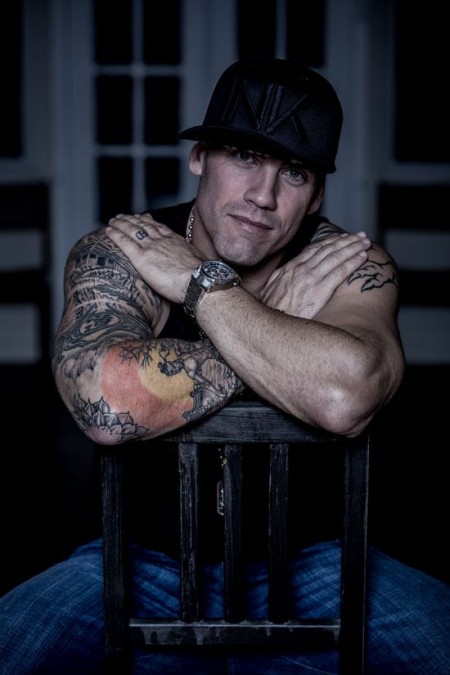 "I had so much fun in the role," said Derrick. "I take a lot of pride in what I do, I have the best job on earth. I love a challenge and making Magic Mike XXXL offered me the opportunity to do something a bit different. I'm glad the movie has gotten such a positive reaction. It's fun and sexy. Incredibly important elements in making the perfect adult movie."
The New Now Next article "Derrick Pierce On Why His Mike In 'Magic Mike XXXL: A Hardcore Parody' Is Better Than Channing Tatum's?" can be found here: http://bit.ly/DPierceMMXNNN.
On popular retailer Adult Empire, Derrick took some time out of his busy schedule to blog about his Magic Mike XXXL experience. Taking readers behind the scenes of the production, Derrick blogged about how he handed the part, rehearsals, and more. It's a fascinating look at the making of a big budget adult film. "Derrick Pierce Takes You BTS of Magic Mike XXXL" can be found exclusively on Adult Empire: http://bit.ly/DPierceAEMMX.
Derrick Pierce heads into the coming adult awards season with a strong performance in Magic Mike XXXL.
For more on Derrick Pierce, please visit the Derrick Pierce network
www.BangingPornstars.com
 www.Twitter.com/TheDPierce
www.Instagram.com/DerrickPierce
For more pictures of Derrick Pierce, please click here:
http://www.starfactorypr.com/derrick_pierce.zip
Derrick Pierce is represented By OC Modeling:
http://bit.ly/DerrickPierceOCM
Sandra@ocmodeling.com
(818) 298-6939
To interview Derrick Pierce for your website and/or publication;
Please contact Star Factory PR:
(818) 732-0191
Info@StarFactoryPR.com
StarFactoryPR.com