Under the federal government's new prostitution laws, the advertising of sexual services in print or online is now illegal — at least for anyone but sex workers themselves. That means it's against the law for newspapers, websites, magazines and the like to run ads for paid sex. Given that few sex workers own their own newspapers, this law pretty much amounts to a complete publication ban on such advertising.
The government's justification is that these ads create demand for prostitution. (Who wants to break it to them that engaging in sexual activity for payment predates the printing press by just a tad?) The problem is that the Supreme Court struck down Canada's previous prostitution laws because they violated sex workers' Section 7 Charter right to security of the person. By forcing prostitutes to conduct business covertly — outside in alleyways, with little opportunity to screen potential customers — the laws against solicitation greatly increased the risk to sex workers' health and safety.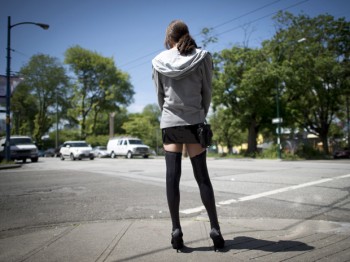 We can debate the policy and moral considerations behind how, and how much, to regulate the sex trade. And we will not soon run out of possible ways to balance the competing goals of protecting individuals from exploitation and maintaining individuals' freedom to engage in sex and commerce as consenting adults.
Read more