Im reprinting this 2011 blog not to demean or pick on gay porn..Im reprinting because AHF is fixated on straight porn as a HIV threat when in reality nothing could be farther from the truth..No HIV cases on the str8 side since 2004. In the nearly 9 years since that, All HIV cases have come from Gay side. And with all leading HIV researchers claiming that HIV is spread most thru gay men and intravenous drug users. Why is that Michael Weinstein and AHF still continue to waste valuable resources, time, money and public promotion on a non issue? AHF says they want to stop the spread of HIV. Im having a hard time seeing that since AHF attacks almost every advancement in HIV treatment then goes and wastes 7 million bucks on a industry that hasn't seen a HIV case in 9 years..I would venture to say AHFs agenda has nothing to do with HIV..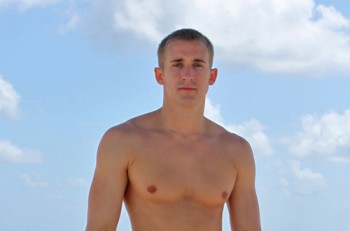 From Queerty.com
Last week, RawFuckClub.com released a scene I did in December with owner Owen Hawk and his boyfriend Brandon Hawk. Condoms were not used during the shoot. I don't have any sort of ideological reason behind why I chose to do what I did but I do have reasons.
I did it because my career had been at a standstill (or dead) for nearly nine months. I sent out emails, made phone calls, and tweeted to little or no avail. I got offers from plenty of bareback studios but the big studios, which are "safe-sex" studios, weren't interested. There are many justifications as to why my time in the mainstream part of the industry is seemingly over. I don't look as good as I used to… especially compared to who's out there today. I've worked for nearly every major studio/website there is when companies covet exclusivity. I make headlines and gain attention for horrible things. I'm HIV Positive and everybody knows it. I've been in this business for six years, that's a long time for porn, maybe too long but I can't bring myself to throw in the towel so when RawFuckClub.com gave me an offer too good to refuse, I took it. I love having sex on camera and I can't think of anything else I'd rather do. Not yet anyway.
I did it because I wanted to get fucked by Owen Hawk. Out of all the performers in all of gay porn, bareback and condom, Owen has always been and will always be my ideal top. I have spent the last few years getting to know Owen and in that time my desire to work with him has only grown stronger. He has created a bareback production company which shares similarities in quality with the bigger "safe-sex" studios. His roster of attractive models (his boyfriend and himself included) buck the ugly trend that a lot of the other American Bareback studios create and perpetuate. And his pay scale is inline with what I'm used to, which contrary to popular belief, bareback porn usually pays far less than condom porn. But above all that, Owen Hawk is simply one hot man who on many levels, fully understands me. Ultimately, I chose to go with Owen Hawk and RawFuckClub.com over the other studios because his offer was far more appealing all-around.
I did it because I prefer bareback sex and I'd rather be with other openly HIV positive men. It's understandable for HIV negative people to fear working with me due to my status, even when a condom is part of the equation, but that fear also turns me off to them. If everyone is turned off then why bother? Even if a major "safe-sex" studio wanted me, I'm not sure I could shoot with a HIV negative partner or with a partner of unknown status (unlike my situation, most models HIV statuses are not revealed to the public or within the industry itself), even if said partner was totally fine with me. A part of me would be afraid I could possibly spread infection to them which would hinder my performance. As it stands right now, I feel more comfortable being in bareback with models who I know are positive.
My video has reinvigorated online debate about the role gay porn serves in the gay community and the correlation between bareback porn and viewers participating in bareback sex. My opinion is that porn's role is to entertain not to educate and that bareback sex does not influence real life behaviors. I truly enjoyed making the video with Owen and Brandon. I hope some of you take it for what it is (entertainment) and enjoy watching it.
Full story here: http://www.queerty.com/mason-wyler-why-im-returning-to-porn-as-an-hiv-bareback-performer-20110216/#ixzz21kQqLPvB