"I really don't know who's more shocked over a weird new development in the world of porn, me or the apostles of the Church of Latter Day Saints."
So writes Barry Duke at The Free Thinker,
My shock, though, was tempered with mirth. I actually burst out laughing in the bar last night when Sensations barman, Sammy Kruz, asked me whether I – as someone who keeps an eagle eye on all things to do with religion – was aware of that people are getting off on watching Mormon missionary boys buffing their bananas in their 'magic underwear'.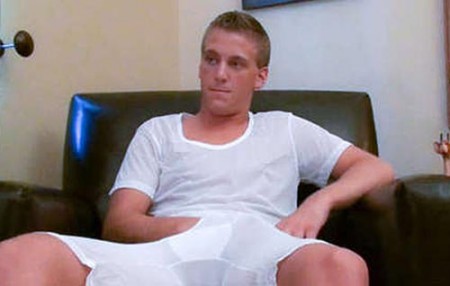 It appears that this new niche is rapidly gaining ground.
Source