Master of O with Ernest Greene & Nina Hartley — Wednesday, November 5th @ 8-10pm – FREE!
Author and filmmaker Ernest Greene, author of Master of O, and erotic film legend Nina Hartley will be on hand at the Pleasure Chest in Hollywood for a reader and Q&A for his latest novel, Master of O.
The event will begin at 8:00pm on Nov 5. The address is 7733 Santa Monica Blvd., West Hollywood, CA 90046.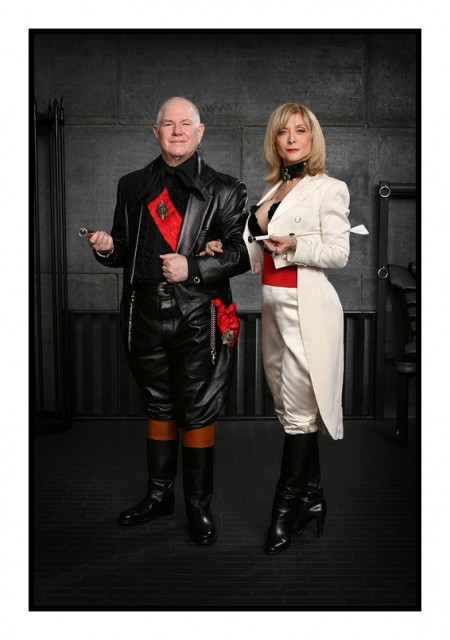 In this two-part kinky event, Ernest Greene will read selections from his novel Master of O, a retelling of the BDSM classic Story of O set in contemporary Los Angeles and told from the master's point of view. Then, sex educator and adult film luminary Nina Hartley will join him for a Q&A about Dominant/submissive relationships.
Master of O follows half-brothers Ray and Steven; two men with little in common except their shared passion for the dynamically beautiful O, a talented photographer with a secret life as a slave to the sexual whims of the competitive – and emotionally flawed – siblings.
"There are two sides to every story. Master of O is a re-imagination of the characters as seen from a dominant man's point of view, rather than the submissive O's," said Greene. "I drew reality-based composites of people I've known from the BDSM culture and incorporated them into these rich characters."
Dita Von Teese, author of Your Beauty Mark, says: "For me, reading Master of O evoked old feelings and also stirred new ones. The story has the quality of lived experience, elegantly yet explicitly capturing the way a certain elite likes to play. Modern erotica seems to have recently piqued interest of the mainstream, but Master of O keeps its promises!" Margaret Cho, author of I'm the One I Want, also heralded the book:  "Sexy, decadent, powerful and fun – exactly what you want in a date or in a book!"<
Master of O is available for purchase here.  For more info: www.masterofo.com
ABOUT ERNEST GREENE:
Author, journalist and filmmaker Ernest Greene has worked in the adult industry – and played in the BDSM lifestyle – for years, bringing much of his past sexual experiences to life on the screen in erotic movies, directing over 50 movies in over 20 years, with a special interest in the classic French erotic novel Story of O. Greene's latest book, Master of O, is a contemporary update that more than lives up to the simmering emotional and sexual intensity of its literary muse.
ABOUT NINA HARTLEY:
Nina Hartley is a pioneering feminist sex worker, using her body in the service of promoting a sexually sane and literate society. She is thrilled to see a new generation of sex-positive performer/activists take its space and spread the good news about sex. For the past thirty years her rock-solid commitment to the importance of sexual autonomy has fueled Nina Hartley's career in adult entertainment. As a performer, director, writer, educator, public speaker, and feminist thinker for all, no matter their orientation, she's traveled the world to deliver her message. She believes that sexual freedom is a fundamental human right and welcomes the new social media opportunities for spreading her message of knowledge and empowerment to the widest number of people. She's the author of, "Nina Hartley's Guide to Total Sex," from Avery Press. Putting to use her B.S. degree in nursing, she and her husband, I.S. Levine, have produced the million-selling sex-ed video series collectively known as "The Nina Hartley Guides," from Adam & Eve, currently in its 38th episode.  Still active in front of the camera, she and her husband live in Los Angeles.