No nudity please, we're French…. A strange prudishness has seized a section of political opinion in France – a country that habitually mocks the alleged sexual squeamishness of "les Anglo-Saxons". The leader of the main centre-right opposition party, Jean-François Copé, declared on television last week that his "blood ran cold" when he read a children's book called Tous à poil (All in the Buff).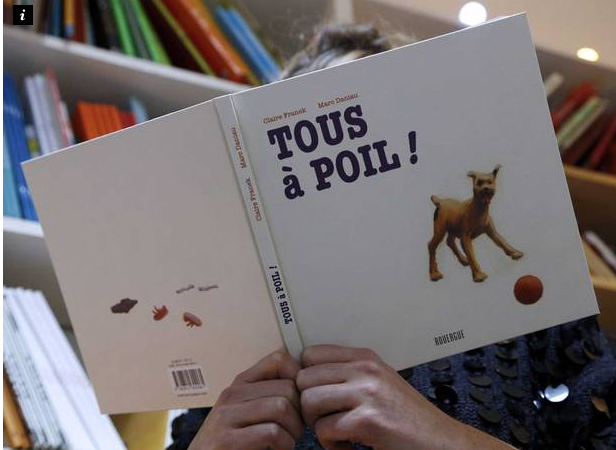 The book has comical drawings of ordinary people – policemen, bakers, and teachers – taking off their clothes. Its aim is to teach small children not to be obsessed with perfect bodies.
According to Mr Copé, the book is being forced on primary school children as part of a campaign by an "ideologically rigid" socialist government to subvert traditional attitudes to gender and the family. Tous à poil had sold only 1,000 copies before Mr Copé's comments on television made it sound like a blend of the Marquis de Sade and Karl Marx for five-year-olds. Sales have since rocketed and the book is now the second best-selling French-language book on Amazon.
It is sweet and funny, but some might feel that it was "mis-sold" by Mr Copé, president of the Union pour un Mouvement Populaire (UMP).
Tous à poil book is on no official education ministry lists. It is recommended reading in some school districts, but has been there since Nicolas Sarkozy, the former leader of Mr Copé's party, was in power in 2010.
Mr Copé's remarks have been widely mocked by in French media. The French are, after all, supposed to be relaxed about nudity – they invented topless sun-bathing; there is hardly a French movie without a nude scene; and French advertisers use female bodies (always perfect) to sell everything from cars to pasta.
Keep reading