Update to: Porn Trial: This Time It's Extreme Fisting
Barrister Simon Walsh, 50, acquitted over images that prosecution argued showed activities likely to cause injury.
A barrister has been acquitted of possessing extreme pornography in a landmark case over the boundaries of what can be described as "extreme".
The jury was unanimous and took less than 90 minutes to clear Simon Walsh, 50, a former aide to London mayor Boris Johnson, and who served as a magistrate and alderman in the City of London, after a week-long trial.
The case is believed to be the first to address whether images of anal fisting, a sexual practice which is legal, and urethral sounding are "extreme" pornography, as defined under the controversial section 63 of the Criminal Justice and Immigration Act 2008. Earlier this year Michael Peacock was acquitted of charges under the Obscene Publications Act 1959 of distributing "obscene" DVDs, which featured fisting and BDSM (bondage, discipline, sadism and masochism).
Walsh was charged with possession of six email attachment images, which were not found by police on either his work or home computers, but on a Hotmail server account he set up to receive and send sexual messages.
Oxford-educated Walsh was sacked from his position on the London Fire Authority on his arrest in April last year. He was a man of "impeccable character" who had made an "outstanding contribution" to society, the court heard, and had previously chaired the City of London Corporation police authority and licensing authority. He had been unable to work as a barrister since his arrest on the charges, which carry a sentence of up to three years in prison.
His lawyer Matthew Buckland had told Kingston crown court the case raised issues of private personal encounters and "how we view them in an inclusive democracy".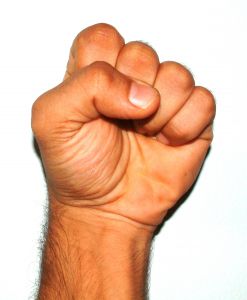 Walsh faced five charges under the 2008 act, which stipulates images are "extreme" if they are "grossly offensive, disgusting or otherwise of an obscene character" and if they "portray, in an explicit and realistic way" any act "which results in, or is likely to result, in serious injury to a person's anus, breasts or genitals".
The prosecution claimed three images, found in attachments in Walsh's sent box, showed urethreal sounding, where a medical instrument is inserted into the tip of the penis to stretch the urethra and stimulate the prostate, acts that were likely to cause injury to a person's genitals.
Two images showed anal fisting, which was likely to cause injury to a person's anus, it argued.
The defense had argued there was no evidence of any serious injury in any of those images, and that the activities were low risk. Walsh had taken the urethral sounding images himself at a New Year's Eve party and sent them only to other participants at the party, the court heard.
A sixth charge, of possessing an indecent image of an underage boy, related to an attachment sent to Walsh, which showed a sexually aroused male with a ligature. Walsh told the court he had no recollection of ever opening the attachment on the email, which was "unsolicited" and "unanswered".
The defense claimed the image was not of a child but an adult. It was also not possible to prove Walsh had opened the attachment, the court heard.
Walsh, whose Hotmail user name was "Cityfister" with the password "scat" and who was a registered user of a social networking website called "nasty kinky pigs", admitted to police he had an interest in BDSM. He had practised fisting but disputed the images were extreme pornography.
Giving evidence, he denied ever hurting anyone and said: "I know the limits and I respect them."
Prosecutor Thomas Wilkins told the court Walsh was "a gay man who has what he described as a strange sex life".
Wilkins said: "He doesn't dispute that he uses the email account purely for his sex life. He doesn't dispute that he is interested in bondage and sadomasochism." There was no dispute that Walsh had sent three of the images, but, added Wilkins, "he disputes that they are extreme or pornographic".