New regulations in the UK have outlawed spanking and fisting – but Christian author Symon Hill is against it
Sex workers and campaigners gathered outside Parliament today to protest against new online pornography laws outlawing acts including spanking, facesitting, fisting, bondage and female ejaculation.
You might be surprised to learn that a man of God was also present. Christian author Symon Hill feels strongly that pornography featuring the banned acts should be legal, and has publicly thrown his support behind the campaign.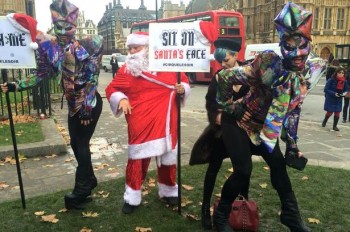 Hill told the Mirror: "These regulations will not tackle sexual abuse, they will criminalise loving, consensual sexual activity".