Boston, MA — The Semenette, by Berman Innovations, and winner of Techie.com's 2013 Editor's Choice Lightening Blot Award for Emerging Technology has hit the market and is revolutionizing the way LGBTQ couples experience intimacy.
The Semenette, a novelty sex toy, allows partners to mimic traditional intercourse through its proprietary inner tubing and pump system, re-creating the ejaculatory process in the privacy of their own home.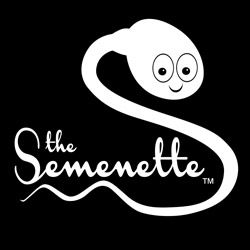 Sexologist Dr. Timaree Schmit, who holds a doctorate in Human Sexuality Education from Widener University, says, "The Semenette is such a brilliant, obvious solution that it's going to be hard to believe there was a time before, when people made do without it."
In addition to being incredibly luxurious and sensual, The Semenette eliminates the need for turkey basters or syringes to mimic an ejaculation, and is more technologically advanced than traditional squirting dildos, giving users the capability to remove and replace the functional components each time they use it.
Manufactured entirely in the USA, The Semenette is made of premium medical-grade silicone, has a satin finish and is virtually seamless. Retailers can stock The Semenette with confidence as it has a one-year limited warranty.
To learn more about The Semenette, and other products and lines by Berman Innovations, visit http://www.TheSemenette.com.