On 30 January, a mesmerizing report was launched at the Asia-Pacific Intergovernmental Meeting on HIV in Bangkok: The Right(s) Evidence—Sex Work, Violence And HIV In Asia: A Multi-Country Qualitative Study . It is a ground-breaking piece of work for several reasons. It involved an unusual collaboration among governments, sex-worker organizations, communities, UN agencies, and regional agencies in Indonesia, Myanmar, Nepal and Sri Lanka. It is full of fascinating insights into the lives of women, men and transgender people in the sex industry. It finds compelling evidence of widespread violence. It provides thoughtful, evidence-based analysis on causes and possible solutions. It points to a culture of impunity among the police, doctors, and other powerful players that in turn increases the threats of violence, trauma, disease and despair among sex workers, and by extension their families, communities, and customers. It's full of first-person accounts.
The ultimate juicy news story, and you've never heard of it.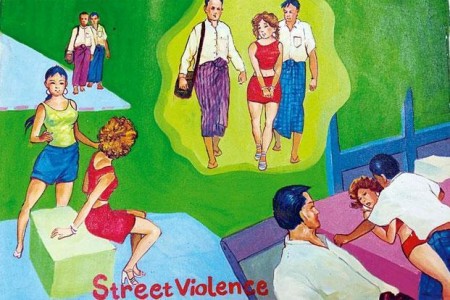 Meena Saraswathi Seshu, secretary general of activist organization Sampada Gramin Mahila Sanstha (Sangram), one of the co-authors of the report, talked with me after I had read the report. I know Seshu. She is articulate, and smart. She knows both the media and the landscape of sex work, having organized sex workers for decades. She fully expected the report to create a splash, but instead, she told me, it was greeted with "absolute and total silence".
"It was launched in Bangkok—nobody wrote about it. It was launched in Myanmar—nobody wrote about it. The UN distributes it—nobody writes about it. Media came to all the events. People from TV, people from newspapers—they interviewed people like the study's interviewers, who were all sex workers themselves. And then nobody wrote about it."
Read more