Her Business Background Helps Her Stay Steady in Adult Industry.
VENICE, CA – Fans can spend a little quality time with Anna Bell Peaks this holiday season by sitting down with a new Soundcloud interview with her that talks about her career, particular shoots and what it's like to be a new beauty in the adult industry.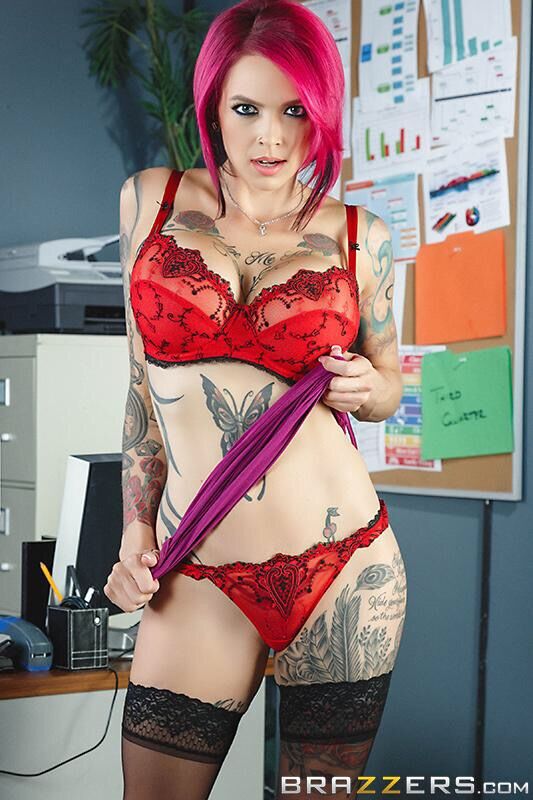 Appearing on on After Hours Aspen Edwards, Anna is quick to say what she thinks and she will not be led down a path she's not interested in going down.
"I certainly don't want to box myself in," she says. "I love sex. Give me something where I can have sex, get naked and play around and I'm going to have a great time."
She said she is able to keep her life in order because she is organized and a businesswoman – she was after all a Certified Public Accountant in her past life – and she is able to find a balance between her professional and personal lives.
"I'm set in my schedule," she said. "And then when I'm done and it's family time for me, I do that. It's easy right now for me. I balance it very well. I have a family who is very supportive and that helps a lot."
Last month Anna won CamGirl of the Year and Perfect Pussy at the 2015 Inked Awards. She also has an AVN Awards nomination for Best Solo/Tease Performance for I Love Big Toys 41 (Digital Sin). The title is also nominated for Best Solo Movie. She also starred in Lex's Tattooed Vixens (Lexington Steele/Evil Angel), which is nominated for Best New Series.
She is also in the final four for the 2015 Bangbros Pornstar of the Year fan awards, another contest decided by fan voting (fans just need to retweet her tweets about the contest). She was also a top 5 winner of the Dogfart Girl of the Month contest in November.
Listen to her interview at https://soundcloud.com/afterhoursasp…ours-interview.
Vote Anna Bell Peaks!
Hottest Newcomer: http://avnawards.avn.com/voting/category/16
Biggest Web Celebrity: http://avnawards.avn.com/voting/category/20
Catch her webcam shows at MyFreeCams and ImLive by looking for Anna Bell Peaks. She cams every day she's not on set, typically 11 am-4 pm EST and 11 pm-3 am EST. Go to http://www.myfreecams.com/#annabellpeaks. Connect with her with Chaturbate at http://chaturbate.com/affiliates/in/…nnabellpeaksxx.
Feature engagements can be booked through Derek at Lee Network. Go to www.theleenetwork.com/stars.php?id=127. She can be booked for scenes through The VIP Connect at http://thevipconnect.com/Anna-Bell-Peaks.html. Check out her website at http://annabellpeaks.c4slive.com/.
Follow her on Twitter (@annabellpeaksxx) and connect with her through Dream Lover at http://www.dreamlover.com/AnnaBellPeaks.