I don't think this is what they mean by 'stuffed carp'…
A bizarre video, which shows a man having sex with a fish in a lake, has gone viral.
The video was apparently lensed in Romania, and has now been shared hundreds of thousands of times on the internet — including on Facebook.
The individual who uploaded the clip claims the man in the video is 27-year-old gypsy singer Florin Rada.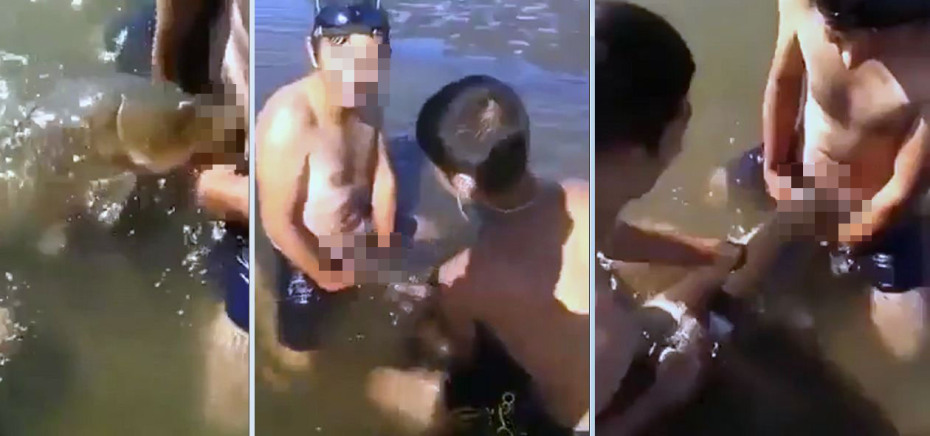 As described by Metro,
It shows a man in waist-deep water laughing as he receives a blowjob from a carp – which is being pushed into his genitals by another man.

Stuffed carp is a traditional feast during the Romanian Christmas holidays.

Many people catch their own fish and keep them at home in a bath tub to fatten up for the festive period.
Rada denies that he is the man in the video
"I was made aware about this from people commenting on my own Facebook page and I was really shocked.

"I want to issue a statement to make quite clear that this person on the video doing this with the fish is not me, and I have already told Romanian television that if they broadcast it and say that it is me, then I will sue them."