Our friend Tara Lynn Foxx writes:
My birthday present to myself…
The greatest gift I could possibly give myself, is retirement. After five years, I am happy to announce my final two appearances.
The first will be in Chicago for the Exxxotica convention, July 11th-13th.
The second in NYC at Sapphires for my final feature dance, July 18th.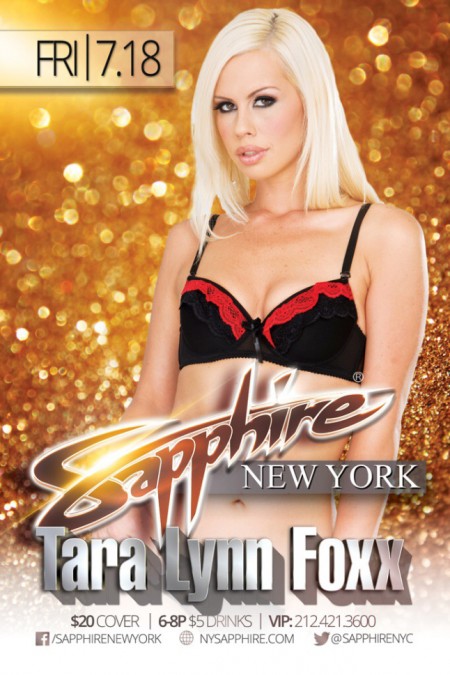 I could have just deleted all of my pages and retired, or wrote a blog and put out a press release stating my official retirement. However, I thought the least I could do is give my loyal fans one last chance to meet me. I am so very grateful for the experiences and life I've lived during my time in porn, but I couldn't of done it without YOU, my fans!
So please join me, one last time, and celebrate the last 5 years as well as a new beginning.