Mark Bringhurst was Teacher of the Year in Vineland, N.J., in 2011-12, but he has no chance of turning the honor into a winning streak. Not after being fired for streaking in an apartment complex.
Bringhurst was arrested for running naked through the parking lot of a Camden County apartment complex in March and was recently fired for what the Vineland School District considered to be conduct "unbecoming of a tenured teacher," WTXF-TV reported.
Witnesses called police because they were concerned for the safety of the children in the area. It also apparently wasn't the first time that Bringhurst had ran flippy floppy through the complex, one witness told police, according to NBC Philadelphia.
Officers tracked Bringhurst down to an adult bookstore where denied being at the complex. But he then admitted running naked through the parking lot, the Daily Journal reported.
Bringhurst told officers he ran through the lot after someone he met online dared him. However, he also admitted streaking through the apartment complex a year ago, also on a dare, according to the New Jersey Star-Ledger.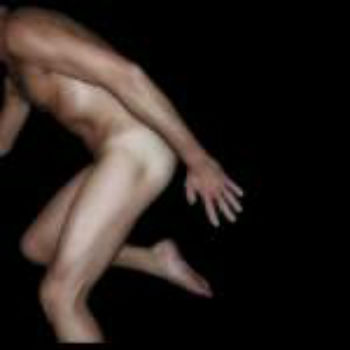 Bringhurst eventually pleaded guilty to acting in an improper manner, NBCNewYork.com reported.
After the charges against Bringhurst were filed, his employer, the Vineland School District, notified him that tenure charges would be brought before the local board of education. He was fired on Dec. 5, according to the Press of Atlantic City.
The Daily Mail reports Robert C Gifford, the arbitrator handling Bringhurst's case, said the teacher "exercised severely poor judgment on more than one occasion. His lack of judgment is not diminished by the fact that his conduct occurred outside the school setting."
Source