The subject of the next Spotlight is future star Mystica Jade. Mystica appears to have a great future ahead of her, with her first DVD a showcase from James Deen Productions, Diary of a Sex Slave out today, Friday, May 1st. I personally feel you will enjoy this brief interview, which for the record is also Mystica's very first interview.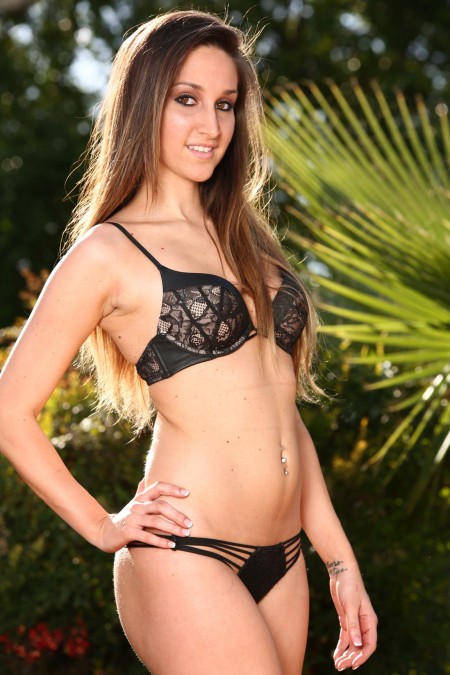 Why did you decide to get into porn/ how did you get into it?
I was interested in the industry for years. I wanted to know how one got into it and what all was involved. I found myself single for the first time practically ever and saw that I could apply online to "Do a scene with James Deen" and so I sent in my pictures and 2 hours later got a response back. I was in LA filming my first scene shortly thereafter and loved it.
What have you done so far?
I shot for James Deen 3 times, Kink.com (Sex and Submission) with James Deen 1 time, ATK, Evil Angel, Zero Tolerance. Total I have shot about 8 scenes.
Where are you from?
I was born and raised in Riverside, CA and now I live in a suburb of Dallas, TX.
How did you pick your stage name?
Mystica means "an air of mystery" which i loved. Mystery is extremely sexy and people are drawn to it. Wanting to know more about you and taking the time to figure you out. Jade is one of my favorite healing stones and it encourages you to become who you really are. I found a place where I am able to be myself in porn.
What is your to do list?
I don't really have one. I have done BG, GG, Anal, (scheduled to do a gang bang), fisting, and bondage. Maybe some foot fetish stuff because I do have really pretty feet!
Who is on your to do list?
This is where most people say James Deen and I could never possibly fuck him enough, ha ha. I would like to work with Ryan Driller, Johnny Sins, Anikka Albrite, Carter Cruise, or Janice Griffith.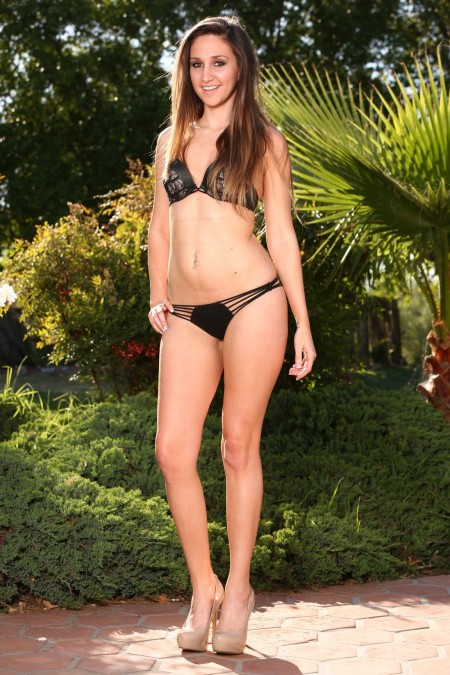 What is your favorite position?
I think everyone says doggy. I do like doggy, but I have actually grown to love PILE DRIVER! 🙂
How do I feel about boxed wine?
I don't get it but it gets the job done.
Did you laugh when Marissa Cooper died on the OC?
I never watched the OC.
What living celebrity would you like to have sex with?
This is so hard as it changes daily. Christian Bale? Leonardo DiCapprio?
Where can your fans find you?
My fans can find me on Twitter: themysticajadex
Instagram: themysticajade
Mystica Jade is represented by 101 Modeling
Thanks to Mystica for doing the interview.