While I was perusing talent agency websites one day last fall, I discovered a girl named Yhivi (pronounced Ee-vee). I'd never heard of her before. Who was this mysterious and adorable new girl? I personally felt it was time to find out.
Why did you decide to do porn and how did you get into it?
Once I'd decided to do porn, I had been doing camming and clip selling for about a year, so it didn't seem as foreign an idea as it may have otherwise. The defining decision to actually go for it was made when I was certain it wouldn't affect my goals and aspirations in a negative manner, or at least not one I couldn't handle. Contrary, I was certain it would help me to reach and get closer to my goals, and that has since held true.
I contacted a few companies through online applications, got a few shoots, and more recently got an agent.

What have you done so far? 
Kink was the first company to get back to me; as of now I've shot with them around 10 times. Other sites/companies that come to mind are New Sensations and PopPorn.
Where are you from originally?
I'm from Southern California. I moved a lot around there growing up, so all over.
How did you pick your stage name?
I'd liked the name Evey for a while, though I wanted it to be spelled just Ev. When I had decided to use it I was signing up for a cam site that required 5+ characters for model's usernames. Ev was way too short, but I didn't like how repetitive letters looked, nor did I want to add various numbers to the end of it, so, I got a notebook and came up with a bunch of different ways to spell it, and Yhivi made the final cut.
What is your To Do List?
I have a huge interest in doing just about anything that's allowed on camera (and some stuff that isn't). A lot of what I don't shoot yet, I plan to do in the future (anal, dp, etc). I'd like to be certain I can handle the latter in relation to the size of your average male performer and strap-on before making myself available for such.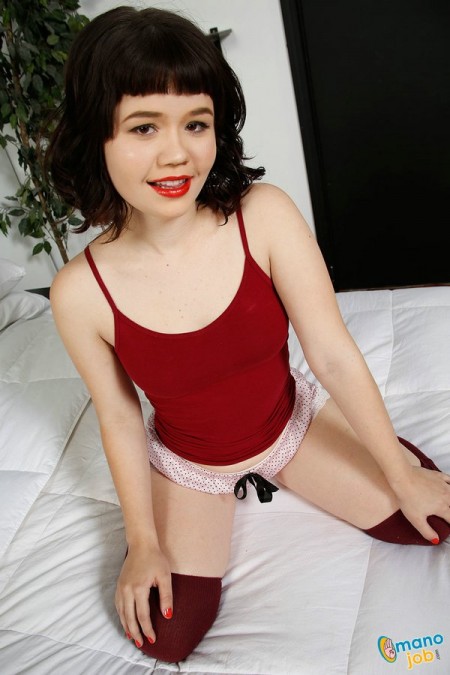 Who is on your To Do List?
I have a plethora of respect and googly eyes for Lea Lexis, so her, please. Same with Dana Vespoli and Joanna Angel. I have a huge crush on most all the Spiegler Girls. Oh, Holly Michaels is adorable. Kelly Divine has an amazing booty. Same with Proxy Paige who is a babe. Ah! Mandy Morbid is, too. I am going to regret not remembering so many key people, but just assume that most are on my To Do list. I never really watched heterosexual porn, which explains the lack of males on this list. I do enjoy some good heterosexual sex, though. Oh, and I also admire a lot of camgirls that aren't as much a part of the industry, so them, too.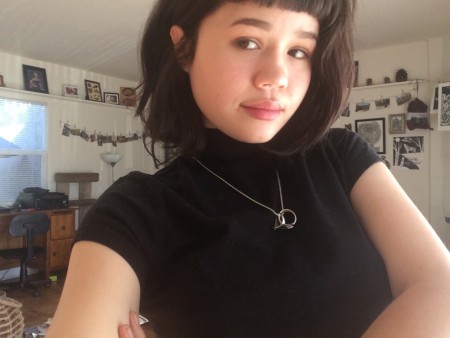 How do you personally feel about boxed wine?
I don't get the joke! And I don't drink alcohol, but I do find boxed juice oddly comforting.
Did you laugh when Marissa Cooper died on The O.C.?
Yeah, I never watched that show.
Where can your fans find you?
My Twitter, Tumblr, and Wishlist. I can be booked through Mark Spiegler.
I plan to start camming and making clips again real soon, and plan to post 'bout that on my Twitter and Tumblr once it all comes together.
Thanks to Yhivi for doing this short interview, and special thanks to Rick Garcia and Billy Watson.