Several weeks ago, we began hearing rumors that adult talent agency 101 Modeling was in financial trouble, and might have to fold. Similar rumors had gone around last year around this time, but it appeared then that 101's Robert Moran, may have simply been getting rid of the dead weight around the office.
The claims made this year, however, came from well-placed sources and focused on apparent ongoing accounting and cashflow problems at the agency – issues which pre-dated the financial 'hit' that every agency took during the recent production moratoria. As we began to investigate, some performers stated they were very happy at 101 and had experienced no significant delays in getting paid, while others reported a pattern of behavior on the part of 101 — difficulty getting ahold of anyone at the agency, difficulty getting paid or getting statements of account, the woman in accounting never being there or not answering the phone, agents making side deals with performers for cash, etc… More and more, we learned, performers were getting the feeling that 101 was making excuses.
Moreover, several performers currently with 101 Modeling, as well as some who moved on to other agencies (or left the Los Angeles adult business entirely following their association with 101), reported other alarming irregularities. This entry addresses those matters; claims about 101's booking and accounting practices will be addressed in Part Two.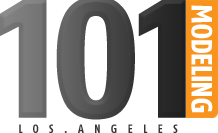 Nine months ago, performer Adriana Chechik was told that when she came to Los Angeles from Florida to appear in scenes booked by her brand new agent, 101 Modeling, she'd be staying with other performers in a classy, safe "model house" – a million dollar home with a nice back yard. It was only when she was picked up at the airport by one of 101's drivers, Kyle, she learned that 101 no longer had a model house. Instead, she was taken to the apartment Kyle shared with a male roommate.
Kyle came on to her within hours of her arrival, she says, and when she took a shower, his roommate entered the bathroom with a video camera, expecting that she'd be okay with him recording her. She wasn't.
Adriana also claims Kyle tried to give her the drug GHB, and informed her that she would not have to pay rent as long as she slept with him. After she declined sex, Chechik recalls, "I was bounced around and stayed in four places during my first month here." After leaving Kyle's apartment, 101 moved her to former director Kevin Ducati's house, then another driver's pad (at which she paid rent), and finally they sent her to the Comfort Inn in Van Nuys Blvd., where she paid for her own room. (Chechik is no longer represented by 101.)
Two other performers told TRPWL similar stories about their time with Kyle, and mentioned that he kept on his laptop photos of girls "passed out" at his apartment. According to another two performers – one of whom is still on 101's roster — Kyle also takes new performers to meet the owner of the porn star escort agency, MyPlatinumProvider.
Earlier this year, one budding female performer, then 19, came out from Florida along with her 5-foot tall, 21-year old friend. They too had been led to believe they'd be staying at a model house, but were instead brought by Kyle to his apartment. According to the 19-year old, Kyle "was high" and she told her friend she suspected that Kyle or his roommate might be trying "to put some kind of drug in our drinks that makes you black-out."
"I had only one beer and I watched it," she remembers. "I went outside to have a cigarette, and when I came back Kyle was all over her, on top of her. And she was saying, 'Get him off of me!' So I pulled him off and punched him." She says Kyle rolled over and passed out.
At some point Kyle's cell phone rang. The 19-year old answered it, and found 101 Modeling's owner, Robert Moran, on the other end of the line. "What are you doing with Kyle?" he asked, then came and picked them up. "He rescued us," she recalls.
Performers tell TRPWL that Moran and 101 agent Bud Lee were informed of these events – an alleged drug and alcohol-fueled sexual assault — yet Kyle was not dismissed and continues to drive for 101 Modeling to this day.
Yet another performer who has moved on from 101 recalls seeing Kyle, who is reputed to be the father of adult performer Sindee Jennings's child, rolling around on the floor at 101's office, so high that he shit his pants.
Chechik says she never met anyone from 101 Modeling face to face during her first month in Los Angeles, and was never called to the office to sign any paperwork. She claims that her agent, Bud Lee, simply booked her off photos Kyle had taken on his cell phone, and Kyle drove her from shoot to shoot.
Bud Lee has been around the adult business for 30 years, having first entering the limelight as the husband of legendary performer Hyapatia Lee. Bud became a porn director, split with Hyapatia, and later married porn star Asia Carrera. He bounced around through a succession of companies until 2008, when he reinvented himself as an agent and took a job at Derek Hay's LA Direct Models – where he is now referred to as Bud "The Thief" Lee.
The moniker refers to the fact that, when he left LA Direct in April 2011 to launch 101 with Moran, Lee took 10% or more of Hay's roster, along with two staff members: Tracy Hatem from accounting, and agent Jamie Keeling. Says Hay, "He knew all of our models' contact information and he contacted them, guys and girls, in the weeks following his departure trying to persuade them to leave and join 101."
Lee has an easy manner, well-suited to defusing people's anger or frustration, but an agent's job is to serve his or her clients and protect their interests. A witness interviewed by TRPWL recalls a new female performer coming to work with 101, who had been picked up at the airport by Kyle, and housed at his apartment. A short time later at the 101 office, Bud reportedly asked Kyle, "Did you sleep with her yet? How is she? Was she any good?"
"I really feel that they're bringing these young performers out here, taking advantage of girls who don't have much experience and don't know how things are supposed to be done," says Chechik.
Reached for comment about the charges leveled by former and current 101 models, Bud Lee did not specifically address most of them. Instead, he referred to the "grumbling" of some ex-employees of 101, claimed he did speak to Adriana face to face during her first month in LA, and added:
I am not aware of what the agent in FL told Adrianna [sic] about LA but, I know that we bring quite a few models in from there and none have told us about the "mansion" we are supposed to have for models. I have never seen it. I asked the agent in FL what he tells them and what Adrianna [sic] said she was told and he said, "did you expect her to tell the truth". No!
For the record, MULTIPLE performers who arrived from Florida have asserted that they were told 101 would put them up in a proper model house. None used the word "mansion," nor did TRPWL in its communications with Lee, so his use of quotation marks is inappropriate.
Lee admitted knowledge of Kyle's connection to drugs, but flung blame at performers:
I am also taking actions on the driver who "everyone" is complaining about. They seem to like him when they want him to score for them. Well I have to put an end to both situations. However, please know I am not innocent enough to believe it will stop the models form "scoring".
Lee also addressed some of the accounting matters which will be discussed in Part Two.