InsideAdult.com Radio, the inside-the-industry program for Vivid Radio on SiriusXM 102, will highlight female performers in the adult industry managing their careers, brands, and products on its show, Wednesday, February 19. The live, weekly show offers listeners a sexy and fun look at the adult industry from an insider's point of view.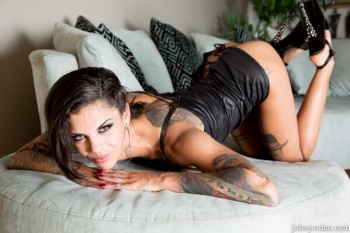 Show co-hosts Paul Fishbein, InsideAdult.com founder and president of Plausible Films, and Veruca James, will speak live on air with this week's featured guests, including performer / director / producers Bonnie Rotten, Dana Vespoli, and Francesca Le. In the episode titled "Women in Control," the guests will discuss the rise of women in the adult industry working behind the camera.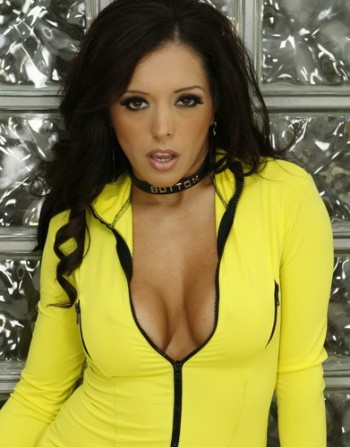 "We're thrilled to have Bonnie, Dana, and Francesca on our show," says Fishbein. "These three women illustrate the arc of the adult industry's acceptance of female directors, as well as the increased appeal of feminist porn and strong, empowered women who are completely in charge of their sexuality as well as their business acumen."
Veruca James adds, "As a performer myself, having industry role models like Bonnie, Dana, and Francesca in studio is going to be so inspiring! I look forward to hearing their advice for women in the industry."
Multiple Hall of Fame inductee Francesca Le is the epitome of the term "porn star" – since 1990, the Latin beauty has starred in hundreds of movies to the delight of her legions of fans. She is also the award-winning co-owner of LeWood Productions, for which she co-directs hardcore movies with her husband, Mark Wood.
"I'm very much looking forward to speaking with Veruca and Paul on the air today," says Francesca. "Staying in a high-turnover industry, such as porn, means it's important to seek additional ways to present your product and have a strong understanding of your brand, as I'm sure Dana and Bonnie can attest to."
Tattooed siren Bonnie Rotten has already worked with the largest studios in the industry, received AVN's Female Performer of the Year award, and signed a distribution deal with Girlfriends Films for her studio, Mental Beauty, Inc. – and she's only 20 years old.
"I'm honored to be invited to speak alongside industry leaders like Francesca and Dana," says Bonnie. "While it seems like I've accomplished a lot, the reality is I've only been in the adult industry for a short time – I'm always learning from my peers. Appearing on Inside Adult Radio is exciting, as it gives me the opportunity to share my experiences and possibly help newcomers to the industry build their brand.
Named thirteenth on Complex's 2011 list of top 50 hottest Asian porn stars of all time, Dana Vespoli's career in the adult industry has included that of performer, director, and producer. The owner of DV Productions, distributed through Evil Angel Video, the Renaissance woman is the recipient of the 2007 Adam Film World Guide Award for Directrix of the Year, and 2013 NightMoves and 2014 XBIZ awards for Director of the Year.
Inside Adult airs Wednesdays from 7:00 – 8:00 pm ET on Vivid Radio, SiriusXM channel 102. Along with discussions of new technology, industry gossip, and plenty of sex, the InsideAdult.com radio show brings adult industry's top stars to the SiriusXM satellite airwaves. On a rotating schedule, co-hosts will entertain listeners with smart, funny, and sexy banter amongst themselves, as well as with guests and callers.