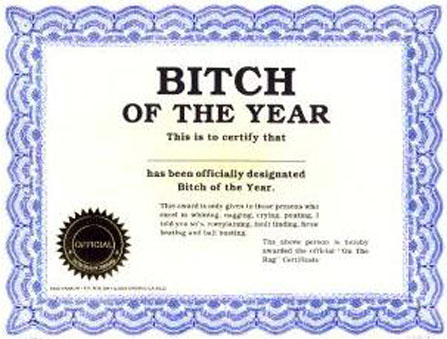 It was hard to narrow this down to these five. Sure, there are so many total bitches out there, I could have made a list of 100. For you to make the final list, you had to be such a bitch you brought happiness to no one. No happy interaction, no twitter banter with your pals, just total 100% pure bitch.
It's for this reason, and for those who wonder why Nica isn't on the list…it's simple. While she's got her issues, she makes her bitch bois happy, she interacts and is generally nice to her fans.
This can not be said about the others, mostly because they have no friends or fans.
Winner gets a fantastic tee shirt as well as a cool certificate for their wall.
Without further ado, let the voting commence!
[poll id="6″]